AECOM joins the Campbell Institute as a Charter Member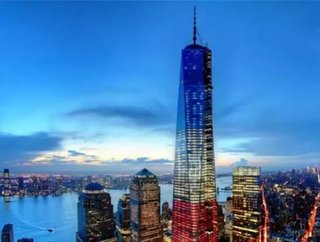 AECOM has been chosen to join the Campbell Institute as a Charter Member following a thorough review of its approach and superior performance by the ins...
AECOM has been chosen to join the Campbell Institute as a Charter Member following a thorough review of its approach and superior performance by the institute's partnership and steering committees.
Grounded in the belief that safety, health and environmental (SH&E) management is at the core of business vitality and intrinsic to operational success, the Campbell Institute is the SH&E centre of excellence at the US National Safety Council (NSC).
As a member, AECOM joins a group of like-minded organisations that are SH&E leaders and serve as the core of the Campbell Institute. 
AECOM Chief Safety Officer Andy Peters said: "This is a tremendous opportunity that recognises our SH&E best practices among top organizations that focus on integrating safety into their business models.
"Our journey towards a safer and more-sustainable world is accelerated through the thought leadership and knowledge sharing that this honourable organisation ignites."
Safety is a core value at AECOM, supported by the belief that non-compliance with safety standards creates a poor work environment that not only endangers the lives of employees, contractor employees and members of the public, but also damages a company's reputation and undermines its financial performance. AECOM's strong corporate commitment to safety provides a key advantage when pursuing work globally.
Deborah Hersman, President and CEO of the NSC, said: "We are proud to welcome AECOM, one of America's largest companies serving clients around the globe, to the Campbell Institute.
"As a Campbell Institute member, AECOM is taking its influence to the next level by joining with other world-class organizations to share SH&E experience, knowledge and best practices."
As part of the NSC's annual congress, Peters recently provided a keynote address as part of the institute's Executive Forum, sharing his vision and experience enhancing AECOM's safety culture and programs to advance its goal to achieve zero incidents in the workplace.
Through events, partnerships, research, as well as the sharing of knowledge and expertise, the Campbell Institute is a transformative force in SH&E leadership and is committed to creating a roadmap for all organizations striving to achieve safety excellence.
AECOM is a premier, fully integrated professional and technical services firm positioned to design, build, finance and operate infrastructure assets around the world for public- and private-sector clients. With nearly 100,000 employees including architects, engineers, designers, planners, scientists and management and construction services professionals serving clients in over 150 countries around the world, AECOM is ranked as the number one engineering design firm by revenue in Engineering News-Record magazine's annual industry rankings.
More information on AECOM and its services can be found at www.aecom.com.