Building on construction liens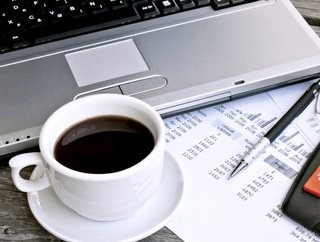 It's unfortunate, but sometimes contractors have to go through the liens process in order to get compensated for their work. In fact, con...
It's unfortunate, but sometimes contractors have to go through the liens process in order to get compensated for their work.
In fact, construction liens are becoming more common, which is having an impact on the construction industry.
Here's a brief look at construction liens nationwide:
Construction Liens in the United States
Also referred to as a mechanic's lien foreclosures, construction liens have swept the country in recent years.
The term originated in the auto repair industry as a result of mechanics not getting paid for their work. Construction liens work much the same way except the financial consequences are usually much greater.
According to the National Lien and Bond Claim System, there are nearly 20,000 mechanic foreclosure liens, or construction liens, in the U.S. each year.
The state of Florida experiences the most lien filings from year to year with California and Illinois also topping the list.
Construction Liens Process
In its most basic form, a construction lien gives contractors, builders, material suppliers, and others in the construction industry a legal recourse to receive compensation for their work. Each state has its own construction liens laws; however the laws differ from one state to the next.
In an expert interview with Mark Cobb on construction liens, Cobb describes the lien process as one of constant change.
As new issues arise in construction law, new lien guidelines are created. As a result, most construction companies consult lawyers who specialize in liens and bonds before entering into a contract.
What Type of Construction Does a Lien Apply To?
Generally speaking, a construction lien applies to any property that is considered a form of real estate. This includes homes, buildings, condos, commercial real estate - and in some cases - the land or construction site itself.
The actual lien refers to any work rendered on the property, whether it's a remodel, an addition, or a general repair.
Before construction begins, the property owner must agree to all the work that's going to be performed.
Construction Lien Consequences
There are a number of consequences that go along with a construction lien.
For starters, a construction lien can result in the property owner losing his or her title.
Likewise, if the property owner doesn't follow through with payment, a construction lien can also result in foreclosure on the property.
Finally, construction liens make it difficult to sell the property in question.
Many property owners sell off their properties in order to pay off the lien, but the lien itself makes selling or even refinancing much more complicated.
How to Avoid a Lien
Contractors and construction companies should consult a construction lien lawyer before signing a contract with any homeowner. Closely reviewing contracts can clear up any disputes before the construction process begins.
In addition, contractors should clearly describe all of the work they're planning on completing as well as the compensation they require.
If the homeowner doesn't clearly express satisfaction with construction costs, further negotiations and contracts should be completed to reflect the financial commitment the homeowner is willing to make.
If the contractor and homeowner can't agree on terms, then one or both parties should walk away instead of risking a potential lien dispute.
When it comes to construction law, it's plain to see that liens are sometimes necessary.
Adam Groff is a freelance writer and creator of content. He writes on a variety of topics including construction and liens law.