Building A Lasting And Sustainable Future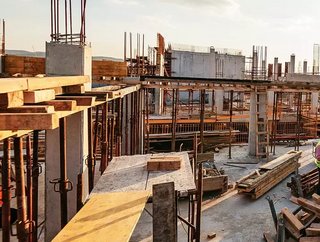 Whether through Foundation initiatives or sustainability policies, construction is tackling key human and environmental issues
If there has been one positive to emerge from the COVID-19 pandemic, it must be the central importance of the 'big three' - community, sustainability and the environment. We may live in a digital age but people remain integral to companies and societies – and there is growing realisation that our livelihoods depend on reaching net zero targets.
Raising money is sure to be a priority as we emerge from the crisis, but skills and training are just as important, particularly when battling the scourge of unemployment; for many young people seeking to get their foot in the industry's door, it's about providing intangibles – confidence and hope – alongside hard skills and jobs. More than half say the crisis has made them fearful for the future, according to the Prince's Trust.
Stanhope is tackling these issues head on through its new Foundation. It has partnered with three charities – Maggie's Back to work programme for cancer patients; St Mungo's Recovery College initiative; and the Trust's skills development and employability programmes – to get Londoners back into work, which will be supported by a 'six figure donation' each year.
McAlpine, Keltbray, Morrisroe Group, T Clarke and Hare are among the partners on board, and AHMM, Gardner and co. and Knight Frank are providing support. 
David Camp, CEO of Stanhope, said the foundation formalises what it has already been doing internally for a number of years. "We are hoping that our clients, partners and other stakeholders will be inspired to join us on our mission to unlock the amazing opportunities that charities such as St Mungo's, Maggie's and The Prince's Trust can provide. The core of our work is to create successful communities, so it is our responsibility to ensure we do all that we can to support the people who live in the places we create and give them a future to look forward to."
The Foundation will run events throughout the year and a 'Journey for Jobs' fundraising initiative encourages employees to walk, run, swim, row or cycle as many miles as possible. For each mile, £1 is donated to the charities by Stanhope and over £9,300 has been raised so far. A similar initiative is being organised to start in May with teams from across the industry taking part.
Scrutinise supply chain processes
The construction industry faces numerous inherent risks, mostly relating to occupational health and safety. But the sector also has one of the highest prevalences of human trafficking and forced labour, according to EcoVadis.
CCLA is urging all industries to take a more active approach in its Find it, Fix It, Prevent It programme which brings the investment community together with academics and NGOs to address modern slavery in supply chains – and the construction sector will be firmly in its sights later this year.
Dame Sara Thornton, the UK's Independent Anti-Slavery Commissioner, said no large supply chain is safe from the risk of modern slavery, but it thrives in environments where there is weak governance, poor oversight and failure to align with international human rights standards. "Businesses must do more to root out the causes of exploitation and protect the most vulnerable workers in their supply chains. Investors have a pivotal role to play in ensuring that they do this," she said.
Peter Hugh Smith, Chief Executive of CCLA said: "Ahead of our focus later this year on the construction sector, we would urge the sector now to make concerted attempts to uncover modern slavery in its own operations as well as those of its supply chain. Firms need to be asking the right questions such as, 'is there migrant labour in the supply chain?' 'Have these workers been charged recruitment fees?' Unfortunately, modern slavery is very prevalent and we all have a duty of care to not benefit in any shape or form."
Nationwide Building Society is to adopt EcoVadis' sustainability rating system to build a more diverse, ethical and green supply chain.
Mexico Metro bridge collapse highlights failures

Within hours of the Mexico City metro overpass collapse, commentators were quick to speculate the cause, citing concerns over designs, construction and "allegations of corruption" according to reports. Mexican authorities have promised a full investigation.
Linea 12 was built by a consortium of CARSO Infraestructura y Construccion, S.A.B. de C.V (CCICSA), a company controlled by the family of Mexican tycoon Carlos Slim, Mexico's Grupo ICA, and the Mexican unit of France's Alstom.
CCICSA said in a statement to Reuters it stood in solidarity with victims' families and those injured. "We are going to wait for the official expert opinion," it said. Alstom said its involvement in the consortium was limited to certain aspects, including power supply and testing of some electromechanical work, according to reports.
SNC-Lavalin sets the standard
The Ethisphere Institute recently announced SNC-Lavalin earned the Compliance Leader Verification for 2021/22, extending a 2019/20 verification. Its performance was evaluated across six areas – program resources and structure; perceptions of ethical culture; written standards; training and communication; risk assessment, monitoring and auditing; and enforcement, discipline and incentives. This year, SNC-Lavalin outperformed Ethisphere's benchmark of comparable companies across all eight pillars of an ethical culture. "In practice, this means that employees know how to act in an ethical and compliant manner and are comfortable speaking up and reporting concerns," said Douglas Allen, Managing Director, Data & Services, Ethisphere.
Best practice checklist for sustainable procurement
Align engagement with mutual buyer-supplier value creation

Coverage is king: have depth, breadth and range of sustainability intelligence

Remember your investors and key stakeholders

Seize this moment to engage suppliers
Source: EcoVadis