Californias Underground Construction Industry is Repelling its Workers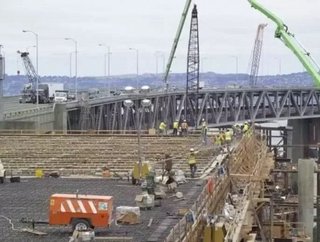 A new study reveals that California's construction industry is "sinking underground", with 143,900 jobs –one in six workers unrepo...
A new study reveals that California's construction industry is "sinking underground", with 143,900 jobs –one in six workers unreported or misclassified by their employer.
Of the 143,900 jobs, 104,100 were unreported, while more than 39,000 were misclassified as independent contractors, largely so that their employers can avoid paying employment taxes and workers' compensation.
As a result, and California lost $473 million, made up of $63m in unemployment insurance, $146 million in state disability, $264 million on and workers' compensation.
The "underground economy"
The report, entitled 'Sinking Underground: The Growing Informal Economy in California Construction' was produced by the Economic Roundtable research company and underwritten by The United Brotherhood of Carpenters. Economic Roundtable used federal and state labour force statistics from between 1972 and 2012.
It found that the number of construction workers in what is known as the "underground economy", in which employees are unprotected socially or legally in their jobs, has risen 400 percent since 1972. Immigrants, who comprised 43 percent of the Californian construction workforce in 2012, were deemed particularly vulnerable to this exploitation.
It is a problem that has increased substantially since the global economic downturn, and Yvonne Yen Liu, Co-Author of the report, attributed the circumstances in part to the tough economic conditions that continue even after the economy and construction industry have begun picking up.
She said: "There is an informal economy that isn't being regulated. It's tough to survive out there as a contractor and some are deciding to cheat to stay alive.
Unfortunately, this bending of the rules has cost the federal government $301 million in lost or unpaid taxes, and workers are suffering from a lack of protection in an industry that they hoped would provide a successful career.
The report found that informal workers are earning barely more than half the salary of regular workers: for every dollar earned by a formal employee, an unreported worker earned about 52 cents, while a misclassified worker earned 64 cents.
Yen Liu continued: "Construction once provided livelihoods for many workers to live the Californian Dream. That dream has unfortunately turned into a nightmare as informality increases and many are pushed into contingent work. Construction is a low-road model of an industry sinking underground.  Informality threatens to become the new normal.  To get back on our feet, California needs to raise the floor wage so informal workers are paid a fair wage and enforce labour standards."
Troublingly, families supported by unreported construction workers were found to be three times as likely to live below the poverty line than those supported by a formal worker.
Certain construction trades were found to have a higher informality rates than others, with more than 25 percent of employees in specialty trades including drywall, mechanical and electrical companies employed informally. Building construction contractors heading up projects and subcontracting with specialty trade workers had also had high informality rates: both at 20 percent.
Meanwhile, heavy and civil engineering suffered less from the issue of informal workers due to strict government regulations.
A growing problem
Lui also revealed that the underground economy is not a problem exclusive to the construction industry. Negative labour practices originating in construction are making their way to other industries: particularly misclassification.
She said: "Misclassification was something that started in construction. This is something we're now seeing in the so-called 'sharing economy."
Shrinking skills pool
The report also voiced concern that the industry appears to have difficulty in both attracting talent and holding onto it. Many young workers enter for a short stint and then leave, deeming the financial rewards to be poor. The average (median) age for those who remained in the industry was 38 while those leaving and entering were between four and six years younger.
What can be done?
In order to counter the growing problem and enforce appropriate labour standards, the researchers recommend supporting collaborative enforcement efforts led by state agencies such as the Division of Labor Standards Enforcement, the Contractors State Licensing Board and the Employment Development Department.
The report also suggests that improving fraud detection technology would help identify employers breaking the law and that publicising them would offer a deterrent to others.
Perhaps the most obvious upshot is that in order to attract and maintain the talent that is so badly needed as the economy and the industry recovers, construction must appear an attractive and rewarding industry to those workers of the future. Sorting out the treatment of its workers and ensuring they have the status and protection they deserve is an excellent and necessary starting point.