Carillion and Balfour Beatty in Surprise Merger Talks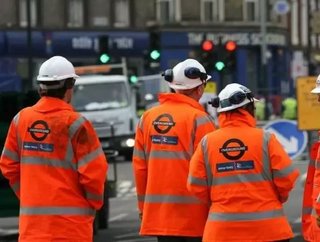 Carillionis in talks withBalfour Beatty over a merger that could create a £3bn-plus construction company to rival some of the worlds largest infra...
Carillion is in talks with Balfour Beatty over a merger that could create a £3bn-plus construction company to rival some of the world's largest infrastructure players.
The two companies have a deadline of 5pm, 21 August, to announce either a firm intention to merge or state that the deal will not go ahead.
With Balfour Beatty currently lacking a Chief Executive after a troubled 18 months that saw Andrew McNaughton leave the company following a series of profit warnings, Carillion CEO Richard Howson is likely to take the job at the joint business if a deal is concluded successfully. However, the companies said no structure decisions have been made at this time.
Carillion, one of Britain's leading support services companies, has enjoyed a far more positive year and a half, growing from £1.3bn to £1.5bn on the back of lucrative contract wins at home and in the Middle East. Balfour's value, by contrast, fell from £2bn to £1.6bn in the same period.
In a joint statement, the two companies' board's said: "The Boards of Carillion and Balfour Beatty can confirm that, following an approach from Carillion to Balfour Beatty, they are engaged in preliminary discussions in relation to a possible merger of Carillion and Balfour Beatty.
"(We) believe that the merger of the two groups has the potential to create a market leading services, investments, and construction business of considerable depth and scale."
Both companies added that they must be satisfied that a merger create "significant value creation for the benefit of both sets of shareholders."
Balfour said the sale process for its US-based consulting and engineering group, Parsons Brinckerhoff, would continue regardless of Carillion talks. Several private equity firms and trade buyers are said to be interested in buying the company.
Balfour Beatty is currently in the midst of an 18-month programme to turn around its construction business.
Shares in Balfour Beatty climbed 10 percent, (24p), to 256p while Carillion's rose 12 percent to 380.4p on Friday morning. The combined value of the firms rose to about £3.4billion.