Construction's Golden Girl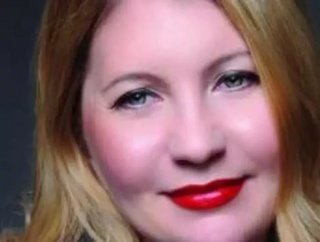 Since its establishment in 2014, Golden Houses in London has turned the construction and building industry on its head and won a multitude of awards. Th...
Since its establishment in 2014, Golden Houses in London has turned the construction and building industry on its head and won a multitude of awards. The company has recently been part of George Clark's TV programme Ugly House to Lovely House, successfully completing the build of a large number of houses and flats in seven weeks.
Founded by Monika Slowikowska, the company's turnover at the end of 2014 was approximately £1.5 million, but has now grown to over £10 million. With a background in advertising, Slowikowska fell in love with London and swiftly relocated from her native Poland. Experience within structural engineering, cladding companies and a partnership with her brother in a former business fully cemented her passion for the construction industry, rising from administration and procurement, to property project manager, before going solo.
Slowikowska is exceptionally down-to-earth regarding her achievements not only as founder, but also behind her motivation in driving the construction company, being one of the only women in the world to do so. She cheerfully adds on meeting George Clarke: "In his 20 years I was the second woman he met in construction."
Growing the business
Unlike a large number of companies which subcontract each package, Golden House has an entire in-house team, with 170 employees on board, solely utilising external subcontractors for specialist work. Slowikowska explains: "Ever since the beginning, I decided to follow this strategy because I believe that people who know each other and are a team can work together better." This in effect also minimises potential risk and conflict, but also incorporates less management.
Previously working alongside her brother enabled Slowikowska to gain essential experience in contracting, financial and logistical elements, exposing the often-complex side of contracting. One of the duo's projects was previously nominated for the Royal Institute of British Architect Awards (RIBA) back in 2011, at which the project incorporated a number of sophisticated technologies and world-class design. She adds enthusiastically: "You build houses which are comparable or similar, but this was very different. What was satisfying was that a lot of architects' details were modified by us and improved, which made it work."
When building Golden Houses from scratch, Slowikowska recalls that "it actually took a good four to five months to make up my mind and come up with enough courage to take on the challenge". A hands-on approach has enabled the development of key relationships with workers, but Slowikowska is all too aware of the consequences of becoming disengaged, with this being the biggest asset the company has. She explains: "As a leader, if I become too estranged, then the values which we operate on would not be so alive during daily operations." To this effect, she spends time on the different sites each a week, but also has formal meetings with clients and its own in-house designers when they are on site.
Building a resilient workforce
Strong internal working relationships and teamwork is essential within Golden Houses operations, and Slowikowska stresses that the amount of investment and time it took to build the team has spurred her to ensure workers are never without work. She comments: "I have never sent people home due to no work, there is always a continuation and they have that security". Slowikowska shows deep pride in her workers and has a passion to see teams grow. With this in mind, she has based her management around tackling challenges in a constructive way, taking interest in how to support her workers to reach their key potential.
However, Slowikowska admits that any worker who is not willing to work hard and embody the core values of the company are swiftly let go, stating: "Its tough love – I'm not keeping on the books anyone who cannot pull their weight or do the work, because no one wants to work with someone who is lazy." With such a hardline approach, teams are able to self-manage themselves and managers have not had to micro-manage workers.
Company growth
Nonetheless, with the vote to leave the EU, the future for building and construction in the United Kingdom is unclear, with over 10 percent of the UK workforce originating from Europe and eastern Europe. Slowikowska acknowledges that such change has the potential to affect the industry dramatically, but cautiously adds, "this depends on the conditions which are negotiated". Despite this, she adds that "ever since the beginning of 2016, wages for workers are increasing; we have captured it as a 12 percent rate increase, which we are prepared to do in order to match current market rates."
With the company's accelerated growth, it is able to be selective in the projects it undertakes, and has therefore increased the minimum number of projects in process. The long-term goal is to undertake projects for £8 million and then work on a couple of projects to provide sustainable turnover. However, Slowikowska notes that "there is a very delicate balance between growing too fast and losing touch with what's happening on the ground". The company is continually on the lookout for good management to match its increasing growth. However, Slowikowska is quick to caution too rapid a growth, citing a possible compromise of company values.
Recognition
The company has been shortlisted for a second time by the National Federation of Builders (NFB) for several awards, at which Slowikowska is continually humbled by such recognition. She recalls her disbelief at being shortlisted for the European in Construction Award and gaining recognition for the work at Golden Houses. She recalls that "it was a lightbulb moment, where I realised that myself and the company are doing something right and it gave me courage to see whether what we do at Golden Houses is comparable with other companies". Since this time, both Golden Houses and Slowikowska have won a multitude of awards, such as the Construction News Awards, where the company's innovative approach was acknowledged by the biggest contractors in the market, and fellow judges were impressed by the company's new and completed projects.
With the aim to provide built homes which will become desirable properties, Slowikowska continually looks for projects in which the company's in-house design team can make prospective builds work better with the space allocated, rather than what she firmly classes as "shoeboxes, where there is not enough storage space". It is clear that Slowikowska envisages building houses or flats which show respect for prospective clients, at which she adds, "clients deserve properties which are better designed, better built - the cost difference of doing it badly and doing it well is not illegible."
The future of construction
In addition to providing buildings which are well designed, constructed and fit for purpose, Slowikowska also aims to create buildings which do not hinder human health. She describes it as a challenge within modern construction, believing that the industry will soon have to counteract this to improve the health of tenants and residents. She explains: "With electromagnetic radiation in houses, we are living with steel beams, thousands of cables, and we have more and more intelligent equipment, all of which operate on a frequency comparable with mobile phones", further adding, "we are creating houses which are as alien to the natural environment as we can possibly imagine". This also extends to the products which are utilised in construction, increasing the level of allergies and breathing problems, linking to sick building syndrome (SBS).
The construction industry is continually undergoing a number of other challenges, Slowikowska adds that "unfortunately it is a traditional industry. Some professionals have shown a lack of respect, providing designs late, costing the company a considerable amount." In past projects, designs have been changed at last minute, or essential details have not been provided, creating increased pressure. However, it has allowed the company to play to its strengths and to see what work can be completed to a high standard within certain timescales. Slowikowska adds: "When we are faced with a challenge like that - how to resolve things, how to do unusual detail, I love that as it pushes us."
"Whether its supply chain, design, networking or collaboration, I find joy in seeing how I can tweak everything to make sure that it works well." Acknowledging that this has become the most challenging role in her career, she adds that "it is our dream and desire for Golden Houses to be associated with good quality builds, quality design and a demonstration of care." She will no doubt continue to push the construction industry to provide innovative solutions in building and design. Watch this space...
Read the April 2017 issue of Construction Global here