Engaging with customers on social media: Top tips for construction companies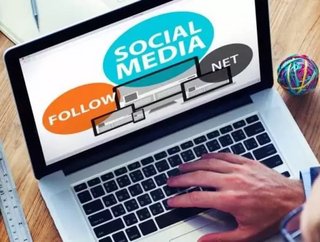 When you are driving around your local neighborhood or visiting other towns, it is certainly not uncommon to come across construction projects. Whether...
When you are driving around your local neighborhood or visiting other towns, it is certainly not uncommon to come across construction projects.
Whether they are residential or commercial, construction companies are building in multiple parts of the country on a daily basis. Yes, the construction industry has seen some tough times in the last few decades, but many such companies are throwing up projects left and right.
With that in mind, how can construction companies tap into the benefits which social media can bring them?
Put a Plan in Place
Before your construction company rather blindly enters the social networking foray, be sure to put a plan in place so you can do social media correctly from the get-go.
According to a 2013 infographic from the Construction Marketing Association (CMA), 97 percent of companies in the field were using social media to one degree or another. In the event your company is in the remaining three percent, there are some steps you can and should take to join the crowd.
With a plan in place, look to:
Be relevant – First and foremost, you can't be everything to everyone. Don't try and come out of the gates by being on multiple social sites all at once. While it might sound like a good idea at first, you will ultimately find that you can't properly devote the time or resources, leaving you and your followers on the short end. Start out with a Facebook page, a Twitter page, maybe Instagram etc. and go from there. Once you have built a following on one or two of them, then by all means cross-promote the sites. Show visitors why you are a relevant player in the construction niche with interesting posts, information that is useful and educational to the consumer ;
Be timely – How many times have you looked at company social media sites and wondered why they are so infrequently updated? Turns out, too many companies do not invest the proper time and resources to their social efforts. As a result, there are infrequent posts and ultimately a dwindling of social traffic. Plan on posting daily or at least every other day, a schedule that should not be all that hard to meet;
Be inquisitive – Lastly, take the time to review your analytics. If you take part in social media and don't pay attention to your social traffic, are you really doing your company a true service? It is important to find out who is following you (are they competitors, industry experts, or even potential clients?) for starters. Also measure to see the time of the day and day/s of the week where your traffic spikes. Data such as this can be very valuable to your company's social networking efforts.
If you are a construction company that can be called a regular in the world of social media or one just looking to get its feet wet, make sure you take the time and resources necessary to build a social leader.
Miguel Salcido has been a professional search marketing consultant for over 11 years. He is the founder and CEO of Organic Media Group, a content driven SEO agency. He also likes to blog at OrganicSEOConsultant.com and share insights into advanced SEO.