Fifth profit warning for Balfour Beatty sends shares plummeting 25 percent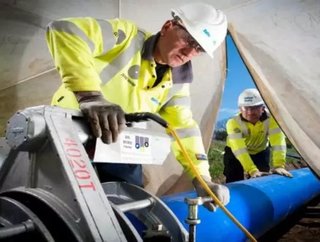 Balfour Beatty suffered yet another setback as shares fell almost 25 percent after it issued its fifth profit warning in less than two years following t...
Balfour Beatty suffered yet another setback as shares fell almost 25 percent after it issued its fifth profit warning in less than two years following the discovery of a £75m shortfall in profits in its UK construction services business. Shares fell to 170.25p in early trading following the announcement.
With the company close to announcing a new CEO, Steve Marshall has also told the Board that, following the handover of his interim executive responsibilities to a new Group CEO and the identification of a new Non-executive Chairman, he intends to step down from the Board.
Balfour has brought in professional services company KPMG to conduct a detailed independent review of the contract portfolio within Construction Services UK. The review will focus on commercial controls, on 'cost to complete' and contract value forecasting and reporting at project level. KPMG are expected to report back to the Board by the end of the year. Trading across the rest of the Group remains in line with expectations.
Internal reviews in the last week discovered extra losses and write-downs at the UK construction operation, with London projects expected to make up some £50m of the shortfall, with these projects experiencing "programme slippage" and "poor operational delivery".
The £75 million profit reduction is split across Construction Services UK in the following way: £30 million within Engineering Services, £20 million within large London area building projects, £15 million within Regional construction, and £10 million within Major Infrastructure Projects.
Marshall said: "The company has had a series of surprises and it has been surprised itself. We have all been surprised by what has happened at this business. I and the board judge that the right thing to do to give [the board] the assurance it needs and, frankly, to give investors the assurance they need is to have an independent review."
The company cited over-optimistic pricing of contracts, late completion, skill shortages, rising costs and poor project management as reasons for the troubles at its UK business. The number of problem contracts rose by four to 25.
The company's net debt for the second half of the year is set to rise to £580m from £420m in the first half, although Marshall indicated the company had no problems with debt covenants agreed with its banks.
Going forward, Balfour said its priorities were to complete the sale of Parsons Brinckerhoff; simplify and refocus the Group on its core Anglo-American markets; return Construction Services UK back to peer group margins by reshaping the business and taking advantage of progressive market recovery whilst closing out legacy projects; de-risk the Group through a robust approach to risk assessment and bidding returns, including completing the withdrawal from non-core territories such as European Rail; and try to leverage near-term order book growth opportunities in other markets, including in North America and in UK Support Services and via Far East and Middle East JV's.