Five Steps to Making Project Planning Easier than Solving a Rubiks cube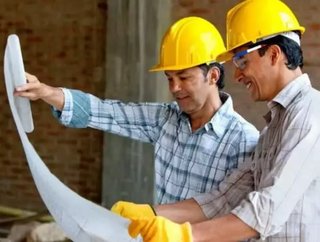 Anyone who has tried to solve a Rubik's Cube for the first time is likely to be in for a frustrating experience. There are 54 facets to arrange, eac...
Anyone who has tried to solve a Rubik's Cube for the first time is likely to be in for a frustrating experience. There are 54 facets to arrange, each in the right place, and a single one being wrong will affect many others. Working at random, successfully solving one will be time-consuming at best, and impossible at worst.
Construction project planning is at least as complex as solving a Rubik's Cube. It requires effective scheduling, achievable deadlines, and an enormous amount of cooperation from all parties involved. When one part of the process is delayed, it creates a ripple effect that can disrupt the entire schedule. With this is mind, it's not surprising that—according to one study—fewer than 10 percent of all projects are actively managed and completed on time.
Effective project planning is a critical component of the project management process. Late projects can affect the reputation of businesses, affect governmental efficiency and make the difference in winning future bids.
Knowing the solution to a Rubik's Cube makes solving it a matter of following logical steps; similarly, adhering to best practices in construction project management can make a daunting project achievable. I have developed five key considerations to implement that can dramatically improve an organisation's planning capabilities.           
Make it a team effort. Getting everyone engaged in the decision-making process is the first step to productive project planning. The project manager can get a more accurate time and budget outline when each team member is engaged and discussing their own workload estimates. This also allows workers to feel a sense of ownership in the project, which leads to better employee and team performance.   
 
Those who are looking for a project planning tool might try a mind map—a visual tool designed to make it simple to capture pertinent data and ideas in a way that is easy to conceptualise. Mind maps allow the team to create, read and edit the information flow in real time, rather than using a document or spreadsheet that requires a more extensive updating process.  
 
Simplify complex tasks. At the outset of a project, it may seem to be simply a series of large, intimidating tasks. Drilling down into each of these tasks to identify the steps required for completion results in a much more manageable series of tasks. The resulting list of tasks may be long, but each of them individually is achievable.        
 
Make the right assignments. After compiling a list of each task, it's a simple matter to place them in a logical progression, through the use of intelligent management tools. The mind map becomes more valuable in this step as it is converted into a table that shows the three factors in play: (1) each individual task, (2) the person or sub-contractor who will complete it, and (3) the start date and estimated time of completion. This is known as a Gantt chart and makes planning more visual and organised.
In preparing timelines, it's important to be realistic and consider things like workloads, holidays and other tasks. Creating a schedule is useful because it shows what tasks have to be completed before other tasks can begin, and identifies where multiple tasks can progress at the same time.
 
Always keep the completion in mind. Once a schedule is established, it's equally important to update the chart with the date as each project is completed. This results in an increasingly accurate estimate of the final completion date and identifies areas where timely production is at risk. If the project is behind schedule, the up-to-date chart identifies where to make adjustments and aids management in making decisions.       
 
Follow through to completion. With a project chart, the team should be regularly making updates and monitoring tasks. By sharing the project chart, the whole team is kept on track and accountable throughout the entire process. This allows for project managers to easily follow up and communicate with each individual involved. Improved awareness and responsibility on the part of the entire team is key for timely project completion.

There is a lot of truth to the old saying that failure to plan is a plan to fail. But even the most complex construction project becomes more clear and manageable through effective team communication, and intelligent tools such as mind maps and project charts. Concrete planning fosters increased team accountability, which leads to on-time projects and more productivity, making the job more organised and less of a puzzle.
 
Ken Wilson is the Director of Content Marketing for SmartDraw Software. He has more than 30 years experience in commercial and residential real estate as a developer, investor, and advisor. In those 30 years he learned all about surprises in construction projects—and how to do everything possible to avoid them.