GBCSA aims to change perspectives during World Green Building Week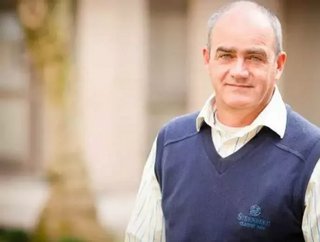 The impact of buildings on the environment is astounding, with the built environment currently accounting for 25% of the worlds water usage and 60% of i...
The impact of buildings on the environment is astounding, with the built environment currently accounting for 25% of the world's water usage and 60% of its electricity.
Organised by the World Green Building Council (WGBC) and led by its global network of 74 Green Building Councils and their 27,000 members, this significant week raises awareness of how green buildings are the most effective means of achieving a range of environmental, social and economic goals.
Like supporters all over the world, GBCSA will be initiating conversations around the role buildings play in strengthening a sustainable future, spreading the message using #WGBW16 and #BetterBuildGreen on social media and holding exclusive not-to-be-missed local public events.
Brian Wilkinson, CEO of GBCSA, is excited by the potential for positive impact of this year's WGBW theme. "Change your Perspective is a very appropriate theme because this is exactly what we need people to do - gain a new perspective on buildings and understand the impact that green building can have on global emissions, energy, water, health, the economy and beyond," says Wilkinson.
The GBCSA has made significant strides towards a greener built environment and is confident of its 2020 pledge, announced at the United Nations' Conference of the Parties (COP21) in December 2015.
The ambitious goals it has committed to in this pledge include introducing a net zero building certification scheme and securing statements of commitment from 50 of the biggest property owners in South Africa by the year 2020.
Also at COP21, the WGBC launched Better Build Green, a single-minded campaign which cuts through the jargon of green building with straight-talk that appeals to and resonates with the man in the street. GBCSA will share this hard-hitting green building story during WGBW.
"Climate scientists are warning that the industrialised world must now strive to achieve less than a two-degree temperature increase by the end of the century or our world could be changed forever. Better Build Green underscores green building as the solution to global warming; the real hero of the climate change story. Simply put, not only had we better build green if we are to reach a two-degree world tomorrow, but we are better off today if we do," says Wilkinson.
Building a better world is in everybody's hands and the local green building council is offering something for everyone to get involved during WGBW.
"We invite everyone who is interested to learn more or get involved to join us during WGBW and find out how the actions and leadership of our members and global leaders are helping to deliver green buildings, as well as celebrate their positive outcomes," welcomes Wilkinson.
Follow @ConstructionGL
Read the September 2016 issue of Construction Global magazine