How a good construction safety program can save lives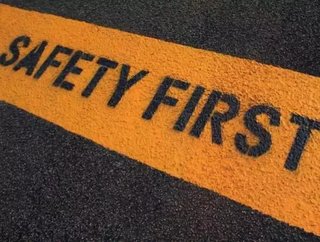 Cutting corners – its always risky, particularly when it comes to safety. The construction industrys reputation for generating some of the worlds...
Cutting corners – it's always risky, particularly when it comes to safety.
The construction industry's reputation for generating some of the world's most hazardous work environments is well-deserved. According to the U.S. Department of Labor's Bureau of Labor Statistics, in 2014 (the most recent year for which detailed statistics are available) there were 908 building site fatalities, with construction workers experiencing injuries and illness at a rate of 3.6 per 100.
Yet there remain business owners and site managers who attempt to save a few dollars by avoiding safety-focussed inspections and training. Unfortunately, doing so is a losing proposition for all involved.
"That old expression, 'you need to spend money to save money' – it's true," stated Ed Beaulieu, Director of Field Operations for Dale Group's Safegate Safety Solutions Unit, which provides result-driven safety consulting services. "Almost anyone who's running a successful business knows it's necessary to periodically invest resources – and this includes creating a program to ensure worker safety and health. In this particular case, we're talking about an investment of time, as well as money."
A wise initial step is consulting with experts like those at New Jersey-based Safegate about creation of specific, company-wide safety protocols that are in place at all times, at every jobsite. It's insufficient, however, to simply print out a 'do' and 'don't do' list. Instead, in addition to studying a company's safety regulations, employees should be quizzed regularly, while also being asked to participate in regular drills.
The alternative is dire, since on-site injuries negatively impact the bottom line in a host of ways. These include employee days lost to recuperation – which can delay the completion of a project – as well as disruption of cash flow, damage to a company's reputation, and significant legal fees related to litigation or, in a worst-case-scenario, prosecution.
Regular on-site inspections are also essential, with a recent California-based study indicating that workplaces that had been professionally reviewed related to safety protocols had 9.4% fewer injury claims that those that hadn't been inspected.
"Many owners and managers also forget that each jobsite is unique," Beaulieu added. "That means each needs to be assessed separately for particular problems or challenges that could lead to workers being injured. Inspections, regular safety drills, and making sure that insurance coverage is up-to-date and completely appropriate for each job – those are the secrets to keeping workers safe, while continuing to generate healthy profits."
Follow @ConstructionGL and @NellWalkerMG