How can companies tackle fake IDs in construction?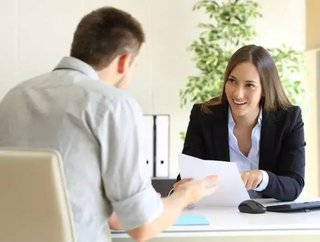 Positive feedback originates from word of mouth, and this is never truer than in the construction and trade sector. With the rise of the Federation of M...
Positive feedback originates from word of mouth, and this is never truer than in the construction and trade sector. With the rise of the Federation of Master Builders (1941), the Yellow Pages (1966), the Guilds of Master Craftsman (1975) and Thomsons Local (1981), there has been an ever-increasing focus on trades to deliver work within strict guidelines, within a certain budget and to a high standard. However, with the rise of digitisation,  companies have to be increasingly vigilant against workers who utilise fake IDs and obtain false qualifications in order to obtain work.
"I don't think many consumers would even think about asking for ID," comments Kevin Byrne, CEO and Founder of Checkatrade. Previously called Scout, Byrne originally launched Checkatrade after a tornado hit Chichester in the UK, where Byrne witnessed victims of severe weather conditions then become victims to rogue tradesman. With many consumers regularly allowing workers into their homes and establishments without asking for ID, are consumers being naïve? "Rogue tradesman are normally polite, very convincing and very obliging," explains Byrne. Consumers are increasingly unaware that by employing a tradesperson, they actively become responsible for that tradesman in paying National Insurance contributions and tax.
Digital age
With the rise of the digital age, the link between technological advances and fake IDs has soared. By launching an online website in 2000, Checkatrade now has 1,400,000 visits a month, 2.5 million reviews and over 22,000 recommended, vetted and monitored tradesman on its website. "Last year, a report by the Competition and Markets Authority (CMA) found that 51 percent of the UK are now actively using review sites to make a decision, which is only set to rise," adds Byrne. "Around 10 years ago, local authorities found that if you chose a trade at random, one in four consumers would be unhappy, with one in five needing some, or all of the work put right."
With over 18 checks placed on trade workers who wish to join the company, Byrne stresses the importance for trade companies to be vigilant when employing workers to ensure their IDs and qualifications are valid, and that all prospective employees have the necessary skills and experience. By requiring proof of ID, Byrne explains: "We want to see a driver's license or passport with a photograph on, so that person is who they say they are -- that is the first stage. Once that tradesman is who they say they are, then all other checks are valid because it's on the right person". However, he adds, "We do we have tradesmen try and get on board but aren't who they say they are, and also remove individuals for poor service." The company generates huge volumes of work, providing over 100,000 pounds per year for companies, with 2,500,000 jobs a year completed through the site.
What's next?
With an increased number of consumers turning to reviews for guidance to make informed decisions, Byrne sees a shift in how society will interact to the trade industry. "Schemes like Checkatrade's, which list trades and reviews are going to have to start guaranteeing something," adds Byrne. The company is therefore working towards a trial which will be run in Scotland, guaranteeing a 'Checkatrade promise,' where the company will step in to put the work right, with no costs incurred to the consumer if work is not completed to a high standard. "That's a phenomenal message to consumers within the building industry. "If that works in Scotland, we'll roll it out across the whole of the UK."
Once this becomes embedded within company operations, Byrne believes that such a system will roll out across the UK into other services, targeting consumers who want work completed within their establishments by a certain and in a certain price range. Byrne adds, "consumers won't be bothered which trades are coming to their house because this scheme will back them and guarantee their workmanship. It will be guaranteed by the person of whom is supplying the trade. There will then be an online payment facility, and software to sort the various elements out like clockwork. If the job goes wrong, Checkatrade will step in and put it right and take responsibility for it."
However, a change in mentality is required for this to go ahead, where such ideas and principles are embedded firmly within the trade industry. Although customers are ready for the promise, Byrne acknowledges that it will take around 10 years for customers not to find out a number of quotes for themselves and to solely trust a mainstream website to send out tradesmen to complete the work, but once this occurs, will provide a multitude of benefits for customers in the future.
Read the April 2017 issue of Construction Global here