How construction companies can keep the taxman happy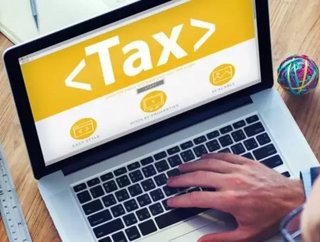 No matter how successful your company is, theres one thing that should always remain high on your priority list – keeping the taxman happy. In our...
No matter how successful your company is, there's one thing that should always remain high on your priority list – keeping the taxman happy. In our world of ever-changing legislation and regulation, that can sometimes seem like a challenge. However, the consequences of failing to comply with HM Revenue and Customs' (HMRC) requirements can be serious – construction companies have recently been fined more than £130m for infringements.
If you're a financial director, there are a number of rules you can't afford to forget. Ask yourself these three key questions:
Do I make sure my subcontractors don't work for me to the extent that they can no longer be called self-employed?
Do I meet my obligations for CIS?
Are my financial reports accurate enough to satisfy the taxman?
Do any of your answers make you feel uncomfortable?  You're not alone. Staffing and resource issues can mean many construction companies struggle to do everything they need to do to comply.
Here's how to manage compliance more effectively
Many construction companies use subbies to provide expert skills and flexible labour. Under the Construction Industry Scheme (CIS), contractors deduct money from a subcontractor's payments and pass it to HMRC.
In the past, some construction companies were guilty of wrongly classifying workers as self-employed, in order to avoid paying national insurance. By April 2015 however, employment agencies will have to report workers who are not taxed as employees to HMRC, and they will be fined if they don't. On the other hand, if you're self-employed or own a limited company and work for a contractor, you need to register for the CIS.
Naturally, there's been a lot of controversy about the changes, with some companies arguing that it has hit their competitiveness. The changes are here to stay and the taxman will continue to want his dues. It's well worth making sure you have the right software to keep your accounts and company data up to date. It's a sad fact that during the recession, a lot of construction companies made savings in this area and now their systems are not really fit for purpose.
How construction software can help
Good construction software gives you instant access to all the information you need. A state-of-the-art system provides end-to-end visibility of your CIS situation, making sure you can easily see which tax payments have been made. Even better, the system will also automatically ensure that you are up to date with CIS legislation, so you don't have to do it.
In addition, it will record, verify and report all your CIS payments automatically. It means you'll comply effortlessly so you can get on with the important business of running your company – safe in the knowledge that you and HMRC are going to remain friends!
Remember:
Failing to comply with HMRC can be costly.
Rules on CIS are still changing – stay up to date.
Good construction software can make CIS compliance a breeze.
Tax isn't the only money issue that needs handling. Discover how to keep costs down with better construction project management so as to get the bigger picture for the lifetime of every project.