How the Construction Fair Payment Charter Could Affect Your Business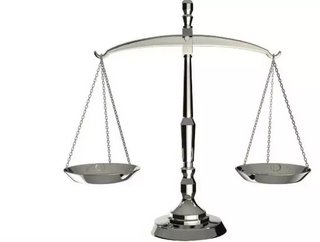 Construction firms can now sign up to the fair payment charter – but its proving controversial already. Find out why. How many days?Like many busi...
Construction firms can now sign up to the fair payment charter – but it's proving controversial already. Find out why.
How many days?
Like many businesses, you've probably been thinking about the Construction Supply Chain Payment Charter. If your company has signed up to the voluntary scheme, it commits you to paying your suppliers within 30 days, starting from January 2018. Needless to say, the fair payment charter is already causing controversy – and it was only launched in April.
Who is up for it?
We're not the only ones pondering about it. Truth is, only a few big firms have grasped this particular nettle so far. When the fair payment charter was launched, just nine of the firms on the 30-strong Construction Leadership Council were able to commit to the voluntary charter.
However, it's recognised that it will take time for large businesses to adjust their business models over the next few years. So we'll see…
What about SMEs?
The Construction Leadership Council says the charter signifies its commitment to small and medium-sized business, and the important role they play in the construction industry.
As we're all aware, SMEs with limited resources to back them up are often unduly hit by late payment. For instance, a small business such as a plumbing subcontractor will typically be running on a slender margin.
A payment delay of weeks or months is often the final straw. Most small companies fail through lack of cash. But… The fair payment charter has prompted worries that it might drive up general pricing in the industry, or perhaps result in larger firms developing a monopoly.
You call that fair?
Well, yes! In its best aspects, this charter is exactly what the industry needs. Giving the supply chain a shake and speeding up payment throughout the entire construction process.
We've all come across companies that like to charge but hate to pay out, and that helps no-one but themselves. Suppliers who get paid promptly are more likely to pay their own suppliers (in an ideal world – I'm a realist), and so on down the line.
If it works, it could help the economy to keep on rolling. Also, if payments are fair then retentions should pose no problems, so we believe. Retentions are quite possibly the bane of any construction employee's life, but are they really that bad?
They can actually be quite good for business if controlled and managed successfully.
Lend us a tenner
Encouraging news is also coming from finance firms, who hope the fair payment charter will boost the flow of lending to construction companies.
Many lenders consider construction high risk, and slow payment is one of the risk factors. Some specialist lenders have dedicated finance products for the construction industry, but other lenders have simply turned away from the sector. The charter, by bringing more certainty to payment terms, may ease the concern of lenders and create more opportunities for construction companies to borrow.
All in this together?
All of this is pie in the sky, of course, if no-one actually signs up to the voluntary charter. It's going to take everyone working together – including clients, contractors, supply chain and the Government – to make the fair payment charter a go-er.
So let's start talking about it now. Who knows? It could end up benefiting everyone from customer to supplier and developer; but only if we're all in it together.