Importance of World Mental Health Day for construction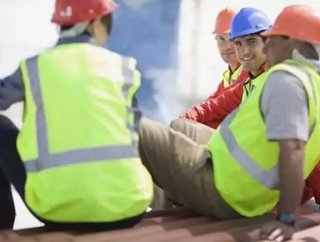 Today is World Mental Health Day, an important date for all manual workers. Whilst suicide has been reported as the first common cause of death for cons...
Today is World Mental Health Day, an important date for all manual workers. Whilst suicide has been reported as the first common cause of death for construction workers, a survey undertaken by the Union of Construction, Allied Trades and Technicians (UCATT) has found that over 60 percent of workers are suffering from stress related illnesses, such as depression and anxiety, with 30 percent taking time off as a result. However, over 70 percent shockingly did not inform any friends, family or co-workers.
Although it is imperative for construction companies to abide by health and safety regulations, it is imperative for companies to be aware of their workers' mental health. With increased pressures, long hours, weather conditions and exhaustion affecting all on site, maintaining employee wellbeing will boost morale and enthusiasm to complete high quality products and ensure effective, clear decision making.
We take a look at what the construction sector is doing to enable workers to access support and promote positive wellbeing.
Mental health trained first aiders
Originally based within Australia, mental health aid courses are now available for individuals to learn, teach, promote or support workers who may be at risk or enable first aiders to spot the signs of any potential issues or concerns regarding an individual's mental health.   
The course is recognised in over 20 countries and is utilised within several sectors, such as construction, banking, health and social care. Packages can also be customised accordingly.
Mates in Construction
Based in Australia, charity Mates in Construction (MIC) was established back in 2008 as a result of the high number of suicides within the construction industry and AISRAP report in 2006. The charity focuses specifically on improving the health and mental wellbeing of workers within the construction and building sector.
Winning several awards, MIC offers several programs, such as suicide intervention and prevention courses, the organisation seeks to raise mental health awareness through training and guidance. This year, over 100,000 individuals have now been trained.
Anonymous online screening
Often it is difficult for individuals to realise or admit that they may have a problem regarding their mental health. In order to provide an anonymous, non-judgmental viewpoint, individuals can anonymously screen themselves online, view the results and encourage individuals to seek help.
Building Site to Boardroom (BS2B)
Launched this year, Building Site to Boardroom (BS2B) is a non-profit organisation, established by individuals from the construction and building sector, founded with the aim to increase and promote positive mental wellbeing.
Their interactive training courses help to reduce anxiety and depression through a set of tools and exercises, with a variety of training courses on offer for companies to utilise.
Healthy tradie project
The healthy tradie project, based within Australia helps to promote the health factor for workers within building and construction. With a 21-day transformation, the course helps promote healthy eating, increased wellbeing and a positive workforce.
State of Mind
Although a charity focused for sporting individuals, State of Mind uses sport and exercise to promote increased health and wellbeing. Originally stabslihed in 2011, the charity provides vital advice to support and encourage individuals to seek help where appropriate.
Building Engineering Services Association (BESA)
BESA have noted how important it is to raise mental health awareness within their organisation, working successfully alongside the Samaritans, who provide vital support and advice for individuals who are in need of support. BESA have also been successfully working alongside MIC.
Follow @ConstructionGL
Read the October 2016 issue of Construction Global magazine