Introducing the first crowdfunded skyscraper in the world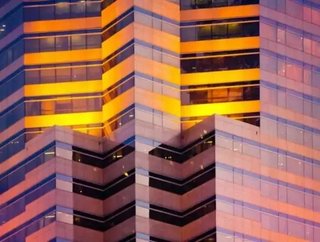 Skyscrapers have been around for 130 years, and during that time theyve been built one way: With investment from a few very wealthy investors. However...
Skyscrapers have been around for 130 years, and during that time they've been built one way: With investment from a few very wealthy investors.
However, In Bogota, Colombia, workers have just put the last floor in place on a 67-story skyscraper that is now the country's tallest structure. The tower, called BD Bacatá, is a symbol of a new model for funding big building projects like skyscrapers—with smaller donations from thousands of individual investors, rather than a handful of majors.
You might have heard about Bacatá a few years ago, when a company called Prodigy Network raised almost the entire budget for the skyscraper through a crowdfunding campaign that ultimately netted about 3,800 investors. The 2009 campaign's rules stipulated that anyone could buy shares in the building, which cost roughly $20,000 per share, according to Co.Exist (but could be paid over two years). By the time the building was under construction in 2013, Prodigy had raised more than $170 million using investments from individuals.
Even while the building was underway, investors could buy and sell shares—in some cases, driving up the value of a share by as much as 40 percent, as Bloomberg explained in 2013. That investment cash paid for the large majority of construction, which topped out this week at 787 feet, according to the local El Nuevo Siglo.
Only a few years ago, its business model would have been illegal in the US. But in 2012, President Obama signed into law a bill called the JOBS Act, a major part of which was aimed at relaxing securities laws to allow more freedom to crowdfunding platforms. Old laws limited small companies that wanted to sell stakes in their fledgling businesses using crowdfunding platforms to only accredited investors. But JOBS is opening that up while retaining some of the laws meant to protect us from predatory practices, clearing the way for companies to accept as many as 500 unaccredited investors before going public.
So Prodigy came along at just the right time, and now it's taking its model to the States—in fact, its first American building crowdfunded by the group is opening this month in Manhattan. It's a lot smaller than Bacatá: Rather than a skyscraper, it's a small high-rise of condos on the East Side that was built using $12 million raised from more than a hundred investors online, most of them from outside the US, according to Bloomberg.
Several other projects are underway in New York, the firm says, including one that will add a glass eight-story addition to an existing building in the Financial District (designed by the winner of a crowdsourced design competition, of course).
The US government has made it easier to fund big-time real estate projects with thousands of small time investors with a relatively low barrier-to-entry, often starting at $10,000.