Making retail pay: what is the future for retail construction, analytics and development?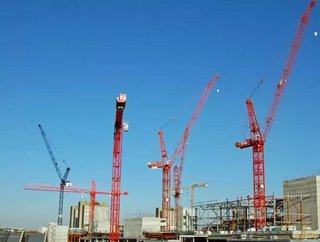 In the construction sector, retail continues to be a growth market. Making efficient use of available space in new developments offers better opportunit...
In the construction sector, retail continues to be a growth market. Making efficient use of available space in new developments offers better opportunity for companies involved in construction. But with the growth of online shopping and continued concern about the death of high street, how will construction companies make the most of their opportunities for both new-build and redevelopment?
The answer comes from better use of analytics. By analysing leasing potential and rates, footfall, available space and other sets of data, landlords can make better use of their spaces and increase their yields.
Market dynamics and potential
According to CBRE Research's report on the real estate market, the construction sector will continue to grow in the UK, with more than 3 million square feet of new retail space projected to open in 2017. This will be made up of 2 million square feet of shopping centre space and 1.2 million square feet of new Retail Park space, an increase of one-third, compared to 2016.
At the same time, potential changes in business rates will also affect the retail sector, especially in Central London. According to CBRE, "retailers in some locations will experience rateable value increases of over 100 percent from April 2017, and bills could increase by as much as 45 percent in 2017, alone, as a result."
Looking internationally, the market for retail construction continues to be warm. Research by Global Construction Perspectives and Oxford Economics shows average global construction growth of 3.9 percent, with China and India the biggest growth markets based on market size. As these countries shift their economic models, there is a predicted growth in retail and other infrastructure developments, compared to a slowing level of growth in the housing sector.
When it comes to Europe, the Global Construction Perspectives report estimates that it will take until 2025 for levels to reach what they were in 2007-2008. In Europe, the UK is rated as a standout growth market and predicted to become the largest in the region by 2030, surpassing current market leader Germany.
For retail construction companies, these analyses point to strong market potential and opportunities for significant returns. However, not having the right insight into retail space performance will lead to lower returns than expected.
Managing internal and external data
To get more insight into how property data can be monetised, it is no longer enough to use single sources of data on their own and then compare them manually. Instead, bringing different sets of data together can help not only find more opportunities to improve returns, but also make it easier to share that data more widely.
For many construction companies, financial and planning data may be held in a number of systems, while market data will come from both internal research and external sources. Merging this information together requires some data preparation, so that data can be connected. The data sets involved can be large ones, particularly if developers are using information from existing locations that show footfall or customer behaviour over a considerable period of time.
The challenge is how to link wider company objectives for financial performance and location design through to the sales process. For management teams, wider issues such as pace of leasing and profitability can be key concerns. However, local teams may be more concerned with tenant retention and occupancy. While there is a connection between these two business objectives – and the data used to plan these requirements will be the same in both instances – there will be important additional data sets that will be used to manage those processes.
Without a good central set of data and strong data preparation tools, it is difficult for individuals to trust the data they are using. Rather than relying on individuals putting together reports or sending spreadsheets to each other, all of which will contain errors and multiple definitions of key metrics, there is an alternative.
Networking sets of data together creates a set of interwoven analytics instances that share a common data-as-a-service fabric. This enables organisations to expand the use of BI across multiple departments and locations in a more agile way, and it enables local teams to augment their centrally provided data with their own local data.
In our example, the management team can put together a full forecast of company profitability across different regions or sites. In response, those responsible for a project can look at the data and compare it with their own plans for selling and marketing space within a retail park. Because everyone is using the same set of data, each team can point to how they intend to meet or exceed their targets. Alternatively, they can point to real-world data that demonstrates why a target is unrealistic. Everyone has access to the same data and can see how results are generated.
For retail construction companies, getting everyone working with the same data sets can be a powerful approach. By ensuring everyone can use the same networked data, company teams can make the most informed decisions and deliver the best results for the organisation.