New website reveals gender pay gap in construction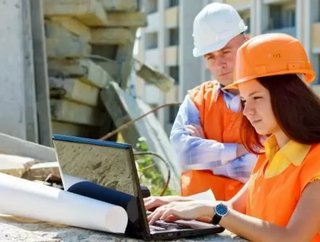 A new online tool that allows the public to find out the gender pay gap for their occupation has been launched by the Minister for Women and Equalitie...
A new online tool that allows the public to find out the gender pay gap for their occupation has been launched by the Minister for Women and Equalities, Justine Greening today.
The online tool, created by the government and the Office for National Statistics, shows construction and building trades, and financial managers and directors have the highest gender pay gaps.
The online tool is launched as details of how large employers will have to report their gender pay and gender bonus pay gaps from next April have been published.
The regulations, which will affect almost 8,000 employers with around 11 million employees, will shine a light on workplace practices that could be preventing women from reaching the top in their organisations.
Tackling injustices like the fact that women earn on average less than men is a key part of building a society and country that works for everyone, as Theresa May made clear in her first speech as Prime Minister.
Minister for Women and Equalities Justine Greening said: "Britain has the lowest gender pay gap on record, there are more women in work than ever before, more women-led businesses than ever before and there are now women on every board in the FTSE 100.
"But if we are to help women to reach their potential and eliminate the gender pay gap, we need to shine a light on our workplaces to see where there is more to do to. This tool will empower both men and women to challenge this issue in their profession and help people to make more informed decisions about their career.
"Employers must play their part in this too and take action to tackle the gender pay gap in their organisation. That's why we are requiring large employers to publish their gender pay and gender bonus pay gaps for the first time ever and our regulations mean they can start getting ready to report from April next year." 
The online tool uses the latest data from the Annual Survey of Hours and Earnings to provide the most up to date gender pay gap data. The gender pay gap is now at a record low of 18.1 per cent and the online tool will show the gender pay gap by profession, so that the public can see how their job measures up against the national average.
Alongside the tool, an online quiz has also been launched allowing people to challenge their knowledge of what the gender pay gap is for a variety of professions.
The benefits of helping women to unlock their talents are huge – eliminating work-related gender gaps could add £150 billion to our annual GDP in 2025. That is an opportunity that neither Government nor businesses can afford to ignore.
Details of how large employers will have to report their gender pay and gender bonus pay gaps have also been published. The regulations, which have been developed in close partnership with businesses, set out how employers will be expected to collect and publish this data from next April.
This data will help employers to see where they have further to go in attracting more women into their industry or to support them so that are not held back by caring responsibilities or gender stereotypes.
The regulations, which have been publicly consulted on and will now be debated in Parliament, set out the proposed requirements for employers in the private and voluntary sectors to:
Publish their median gender pay gap figures
By identifying the wage of the middle earner, the median is the best representation of the 'typical' gender difference. Employers will be asked to use data from a 'snapshot' period in April to calculate this average.
Publish their mean gender pay gap figures
By taking into account the full earnings distribution, the mean look at both the low and high earners in an organisation – this is particularly useful as women are often over-represented at the low earning extreme and men are over-represented at the high earning extreme. As with the median gender pay gap, employers will use data from a 'snapshot' period in April.
Publish the proportion of men & women in each quartile of the pay structure.
This data will show the spread of male and female earners across an organisation, helping to show employers where women's progress might be stalling so they can take action to support their career development.
Publish the gender pay gaps for any bonuses paid out during the year
As there is a significant issue around bonus payments in some sectors, employers will also have to publish the proportion of male and proportion of female employees that received a bonus during the year.
Jayne-Anne Gadhia, Chief Executive at Virgin Money and the Government's Women in Finance champion, said: "Gender pay gap reporting will encourage all companies to put diversity and inclusion at the heart of their practices and work hard to ensure progress in this area."
Ann Francke, Chief Executive of the Chartered Management Institute said: "Gender balance provides a big boost to productivity which is one reason why the Government's gender pay regulations are especially timely.
Large organisations will have to report the number of men and women they employ at every quartile, and the difference in their salaries and bonuses. Too many organisations resemble a glass pyramid, with the majority of entry-level roles filled by women, and the number of women reducing the higher up you go.
"According to CMI's long-running research, the gender pay gap has stuck stubbornly around 23 percent. Men are 40 percent more likely than women to be promoted in management roles. The combination of transparency and targets will help employers become more aware of their own glass pyramid and encourage them to do something about it. This is great for business because diverse teams are more productive and boost employee engagement. Through our CMI Women campaign we're working with employers to use best practice and the regulations as a launch pad to achieve gender balance in their teams to drive productivity."
Emma Codd, Managing Partner for Talent at Deloitte UK, said: "Being able to access information about the gender pay gap will enable people to make better-informed decisions about potential future employers, and will also allow companies to consider gender pay data when selecting suppliers and partners. 
Acas Head of Guidance, Stewart Gee, said: "From April next year, any organisation that employs 250 or more employees must report on their gender pay gap. We welcome this new tool as it provides useful insights into the gender pay gaps within specific professions, enabling companies to benchmark themselves against occupation averages."
Laura Hinton, executive board member and head of people at PwC, said: "Gender pay gap reporting is an important step towards tackling both the symptoms and causes of gender inequality in the workplace.
"For the first time, we will have comparable gender pay gap figures across organisations which will be a useful tool to drive accountability and action.
Follow @ConstructionGL
Read the December 2016 issue of Construction Global magazine