Singapore Construction Week will discuss ways to improve construction productivity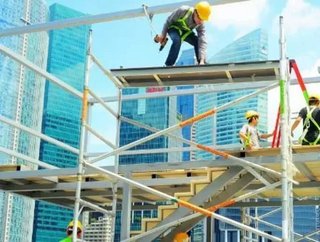 To help the built environment sector achieve a quantum leap in productivity, the sixth Singapore Construction Productivity Week (SCPW), themed 'Tr...
To help the built environment sector achieve a quantum leap in productivity, the sixth Singapore Construction Productivity Week (SCPW), themed 'Transforming the Way We Build through Innovation', will facilitate discussions on the latest industry developments, innovative solutions to drive construction productivity, and how we can change the way we build through innovation.
Construction site productivity, measured by the amount of floor area completed per man-day, has been improving steadily by an average of 1.3% per year since 2009. To meet the national productivity target, there is a need to further boost productivity in the built environment sector.
Dr John Keung, CEO of BCA said: "The next phase of advancement in the built environment sector will require changing the way we build. We need to move the built environment sector towards wider adoption of the Design for Manufacturing and Assembly (DfMA) approach, which means moving as much on-site construction works to off-site factory prefabrication as possible"
"By doing so, we can reduce our reliance on labour through higher degree of automation, minimise the impact on the surrounding neighbourhood, reduce wastage of resources during construction, as well as create more conducive and safer workplaces. The quality of our buildings and infrastructures will also improve as we move towards more prefabrication."
"The advancement in technology will also help attract more locals to the built environment sector to build up a strong local core and lead the transformation of the sector. Through platforms such as the SCPW, we want to help our firms build up their engineering capability and develop niche expertise, which will enhance their competitiveness locally and in overseas markets," added Dr Keung.
The key events of this year's SCPW will focus on how the built environment sector can achieve more significant productivity improvements through the DfMA approach, raising the quality of the workforce and improving integration in the construction value chain. These events include:
A two-day Build Smart Conference which provides a platform for industry practitioners to gain insights into overseas and local productive technologies, processes and concepts, case studies, as well as exemplary projects.
The BuildTech Asia organised by Sphere Exhibits where some 150 local and international firms will be exhibiting the latest productive technologies including Building-IoT, building materials, architectural and quality solutions, as well as construction machinery and equipment. The tradeshow will for the first time include an agency pavilion to showcase how government agencies in Singapore have taken the lead in adopting game-changing technologies in their projects.
A new Experiential Workshop will be organised as an experience sharing session which will include site visits to local projects adopting game changing technologies.
The Skilled Builders Project for industry practitioners to display their skills in handling high impact productive technologies using mass engineered timber - cross laminated timber (CLT) and glued laminated timber (Glulam).
Mr Chua Wee Phong, Chairman of Sphere Exhibits Pte Ltd, said: "Technology has significantly impacted the built environment sector in Singapore and around the region. Over the years we have strengthened our partnership with BCA to assist companies in this industry to keep abreast of the latest developments in productive technologies through the deployment of smart building materials and turnkey solutions.
We are pleased to reintroduce architectural solutions and a showcase of quality finishes this year. To further equip the industry, we are proud to be the first to introduce a segment of Building-IoT as well as a dedicated conference to further to assist industry practitioners to cope in an increasingly complex and interconnected environment whilst developing their expertise."
In addition, the Singapore Contractors Association Ltd (SCAL) will be holding its inaugural Productivity and Innovation Awards (PIA) 2016 as part of this year's SCPW. This is an industry initiative to raise productivity in the built environment sector through a ground-up approach for innovative ideas.
The competition will provide a platform for companies to step up productivity efforts through the involvement of all levels of staff to propose projects, products or process changes that will result in significant improvements in their work. BCA and the Housing and Development Board (HDB) which supports the PIA, will select the top few innovative ideas to be showcased for public voting at the BuildTech Asia 2016. Winners will receive prizes during the SCAL Conference.
Besides engaging industry professionals, students from Institutes of Higher Learning (IHLs) will be participating in workshops, tours and competitions as part of the SCPW to learn concepts on construction productivity and compete using their skills and knowledge of productive technologies.
Prior to the start of the week's activities, BCA will convene the fourth International Panel of Experts (IPE) meeting on construction productivity and prefabrication technology. The meeting will involve 13 prominent local professionals and nine overseas experts from the United States, United Kingdom, Denmark, Hong Kong, Switzerland and Netherlands who are highly regarded in various disciplines and DfMA technologies. They will share their insights, review existing productivity initiatives and discuss ways to further improve productivity in Singapore's built environment sector.
Please visit www.buildtechasia.com/register to pre-register as a visitor to BuildTech Asia and its associated activities.
Follow @ConstructionGL
Read the September 2016 issue of Construction Global magazine