Steel crisis must be tackled to prevent industrial skills crunch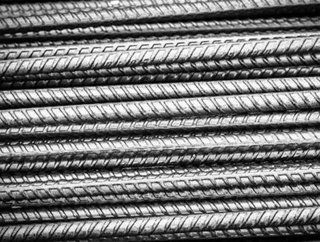 Britains steel crisis could trigger a wider industrial skills emergency, and must be tackled – says specialist engineering and construction recrui...
Britain's steel crisis could trigger a wider industrial skills emergency, and must be tackled – says specialist engineering and construction recruiter Randstad CPE.
Expert workers themselves agree. In a snap poll of specialist engineering workers, an overwhelming 94 percent support some form of action by the UK government to render Port Talbot and the UK steel industry sustainable and profitable.
More than a third (35 percent) of expert engineering and construction workers feel the best course of action is to impose tariffs of some kind on foreign steel imports, such as those from China.
In the eyes of specialist workers, this is ahead of other possible courses of action, from a 'buy-British' policy for all public sector projects, exempt steel makers from green levies or business rates, and the arguably more drastic option of nationalisation (backed by just 14 percent).
This is also supported by the fundamentals of steel demand and supply in the United Kingdom – and the much larger number of jobs that indirectly depend on related skills and industry.
Owen Goodhead, MD of Randstad Construction, Property & Engineering, comments: "Jobs and skills simply don't behave like volatile commodity markets. Once you have a skills shortage, it is here to stay. Steel itself could just be the tip of a terrible iceberg – and the start of a far longer industrial skills emergency.
"Today the price of steel is low because of an error of oversupply on the other side of the world. If that was a permanent factor, we might need to think twice about trying to compete. It is not. But as a result we are talking about permanently shutting down our own centres of global engineering expertise.
"A whole ecosystem of specialist firms is dependent on the expertise that comes with a flourishing steel industry, just as many of them are also dependent on a sustainable source of steel itself. Our economy in ten years' time will depend on the support for talent and ambition we can offer workers now – as employers and at all levels of government. The British economy of the 2020s will barely remember the latest blips and eddies of last week's steel price. Will cheap steel be available from elsewhere in 2026? And more importantly – will the engineering jobs, the strategic defence contractors, the rail workers or the much-needed construction capacity be here in a decade's time, if Britain jettisons its industrial heartland in 2016?
"Competing with a fundamentally better competitor is a bad idea – but throwing in the towel after a couple of hard knocks is just as shameful. Against unfair and aggressive competition, dumping steel in European markets at a loss, there is space for a constructive and proportionate response. This isn't controversial in other areas – for example the public accepts supplying a large proportion of our own food as a 'strategic' priority, and subsidise British agriculture happily. But steel is treated differently. Even as France declares the yoghurt company Danone a 'strategic industry', British ministers are too scared to tiptoe towards the letter of the law. Their Chinese equivalents would have no such scruples.
"There is so much more that could be done to support valuable workers, boost industrial productivity and invest in the human capital we will always need for the future. Meanwhile, Britain needs millions of tonnes of steel every year – and it will have to come from somewhere. This country produces both too little steel, and too few skilled people to feed our industrial economy, and this combination is forming into a growing Skills Crisis."