The GBCSA is ushering in a new era with green building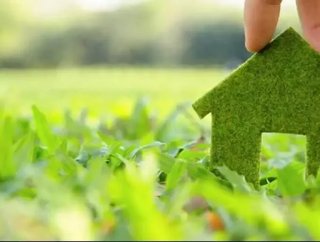 The Green Building Council South Africa (GBCSA) is gearing up for an exciting period as the local green building movement takes an exponential growth tr...
The Green Building Council South Africa (GBCSA) is gearing up for an exciting period as the local green building movement takes an exponential growth trajectory, one that is different in scale and scope from anything seen so far.
As it enters its tenth year with sustainability expert Dorah Modise as its new CEO, the GBCSA is preparing to usher in a new era. It has identified its next areas of big impact as the residential and public sectors and is expanding its vision to include entire green communities and cities.
"This is an exciting time to join the GBCSA," says Modise. "It is already well established and has made great strides. It is in an excellent position to continue to grow and expand its areas of influence. GBCSA will continue to educate, advocate and certify while adding to its offerings and adapting its systems."
Founded in 2007 as part of a larger global network of Green Building Councils, GBCSA champions the movement to design, build and operate properties in an environmentally sustainable way in the South African property sector.
So far, more than 230 formal green building certifications have been achieved in South Africa, mostly in the commercial property sector.
"Green building continues to gain even greater momentum in the country. It is clear from the increasing number of green star-rated buildings that it makes good business sense. The property sector gets it. This amazing community is leading green change and has given us all good cause to celebrate.
"We believe the impetus in the commercial property sector will continue to grow because market forces support the clear business case for green building -- you can do well by doing good. Now, we want to share this message across even more sectors, so they too can see how simple it is to enjoy the many benefits of green building."
Modise took up the reins at GBCSA on 1 February, but has been a non-executive GBCSA board member since 2009, and is intimately familiar with its strategy and goals. During her first 100 days at its helm, she will focus on preparations to scale its growth significantly, especially in the residential and public sectors; and ensure it has the capacity, relationships and resources to deliver on this growth.
Explaining the benefits of green building for the public sector, Modise says: "Government is a property investor, landlord, tenant, accommodation provider and employer. These are all touchpoints that can benefit hugely from green building. Our metros, cities and towns can achieve big wins with green building -- financially, economically and environmentally. It's straightforward, and we're here to show them how."
Modise has unique insight into the massive impact that green building has on the bottom lines and delivery of municipalities. Before joining GBCSA, she was the Strategic Executive Director of City Sustainability at the City of Tshwane where she played a key role in transforming Tshwane into the greenest and most sustainable city on the African continent.
"We can support municipalities in developing clear policies, making their properties more efficient, optimising their infrastructure, enhancing their income streams, attracting and securing development, appealing to the economically active population, and boosting the productivity of their staff and departments. We can help them create great places for people to live, work and visit," says Modise.
When it comes to residential real estate development, GBCSA promotes neighbourhoods that are based on green principles to provide connected, healthy, affordable, and happy places to live.
Already, the residential sector is showing a rapid uptake in green building. So far 3,500 homes have been registered with GBCSA to target EDGE certification after only one year of the tool's operation in South Africa.
Linking into this, GBCSA is expanding its education programmes and making them accessible to more people. In this way, it is responding to and supporting the rise in green building. GBCSA will be engaging with SETAs, academic institutions and others to create a wider range of education solutions, including programmes geared to the residential and public sectors.
"Green building can have a tremendously positive impact on the lives and livelihoods of so many South Africans. We are excited to set our course towards the next great destination on the country's sustainability journey and make meaningful new inroads together with our country's pioneering green building community," says Modise.
Read the January 2017 issue of Construction Global here