The Importance of Customer Service in Construction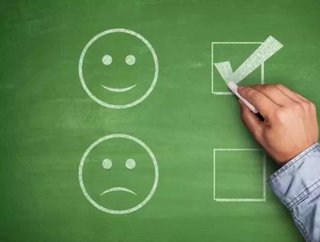 Housing construction continues to grow and construction output in Britain grew at its fastest rate in seven months in August. Employment is up and we co...
Housing construction continues to grow and construction output in Britain grew at its fastest rate in seven months in August. Employment is up and we constantly hear that the industry is buoyant.
Through initiatives such as Help to Buy, the housing market came out of the doldrums quicker than any other sector of the industry. And the calls for more house building in the UK, and even ten new towns and garden cities, suggests that the sector will continue to thrive for some time to come.
However, the rest of the industry has to keep its pencils sharp as competition is still fierce. Part of the fall-out from the recession means that in order to win work and keep clients happy, companies must differentiate themselves from the rest of the field.
In order to stand out from the crowd, there is no doubt the industry has had to become more flexible, but above all, it must look to deliver the same customer experience as other, more consumer-facing industries.
Despite the obvious merits of investing in customer service to ensure repeat business, the Institute of Customer Service reported that the UK Customer Satisfaction Index (UKCSI) slowed for the first time in 2013, having experienced years of steady growth. Indeed, the institute predicts the index will plateau this year, or even start to fall. So do UK businesses not see the link between customer satisfaction and business performance?
Midas launched its customer service vision over two years ago and the results have exceeded expectations.  In the past 12 months, the business has achieved record customer satisfaction scores averaging well in excess of 80 percent. It was hardly a coincidence that over the same period, 70 percent of our revenues came from repeat business.
The flexibility and a willingness to work with the client from the very start has been a key element of our success, and this will become more important for us all as clients want even more involvement in the services they engage with.
Operating a range of key performance indicators to measure customer satisfaction is vital to ensure that internal procedures are effective. Engaging the customer to evaluate performance before, during and after each project has seen our own service delivery levels increase.
Referencing the Institute of Customer Service again, the organisation estimates that 70 per cent of UK employees work in jobs that involve direct contact with customers. Therefore, it cannot be down to senior management alone to keep the customer happy. They want to get behind the barriers, and that means frontline staff need to be empowered, skilled and trusted to make more decisions in the interests of the customer.
Achieving this requires organisations to ensure all their employees act appropriately and deliver the customer experience with consistency and quality, especially in big companies. Senior management must lead by example, and make it their mission to deliver the message at every level.
There is no doubt that the customer service culture in our company, driven by our vision, has led to improved performance, increased levels of satisfaction for our customers, more repeat business and improved business results.
Customer service initiatives are often seen as trends or gimmicks, but recent research in Marketing Week reveals UK brands loose £116bn a year as a result of people switching brands.
We know that the customer is fleet of foot and the construction industry is no different to any other business, so it needs to fight to earn loyalty - and the repeat business which that brings.
The Midas Group is one of the largest independent providers of property solutions in the South West. For more information visit www.midasgroup.co.uk