The Mission-Critical Role of Capital Asset Management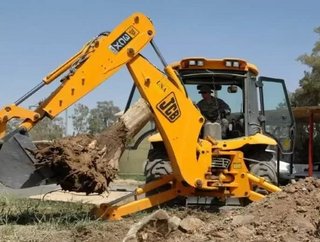 For many large businesses operating in the construction industry today, much of their work relies on the operation of capital assets, such as excavators...
For many large businesses operating in the construction industry today, much of their work relies on the operation of capital assets, such as excavators and haulers. These types of heavy equipment contribute to the business's ability to generate profit.
It is therefore a major requirement that they remain in operation at all times because if a piece of heavy machinery or vehicle breaks down, the detrimental effect on the business is loss of work and, ultimately, income.
Preventing failure is the key to capital asset management and it is a top priority for businesses operating capital assets today, alongside having a sufficient maintenance service in place. Indeed, The US market in 2013 for "Machinery Maintenance & Heavy Equipment Repair Services" was estimated to be worth $27bn. (1)  
For the mobile technician tasked with carrying out this responsibility, their role is truly mission-critical and there are many barriers that need to be overcome and customer requirements that need to be met in order to achieve a timely and efficient outcome.
Requirements to providing a mission-critical service
The significant costs related to capital asset downtime have led field service providers to adopt more of a preventative and predictive maintenance solution as opposed to previously offering break/fix service structures.
Such a solution utilises accurate real-time machine data to determine the condition of an asset and emits an alert when maintenance should be performed. The value of this solution lies in its ability to allow convenient scheduling of corrective maintenance and to prevent unexpected equipment failures.
According to Aberdeen Group, Best-in-Class performers (the top 20 percent of organisations) are more than 2.5 times more likely than all others to group multiple preventative tasks for a technician while they are already on a customer site. (1) This proactive service not only prevents more assets from breaking down, it also shows the customer that they are important.
In the event of a capital asset requiring repair, the most common customer complaint is when a technician does not resolve the issue first time. This may be due to not having the right part or tools, not having the right skills or not enough time to complete the job.
Achieving a 'first-time' fix is therefore a priority and more and more organisations are beginning to realise the value of intelligent scheduling – incorporating technician knowledge, parts availability, and capacity into their scheduling processes to ensure that the technician arriving on site is actually the person who can resolve the customer's issue, first time.
More than half of Best-in-Class organisations use service performance data to evaluate the effectiveness of scheduling criteria. (1) Indeed, by leveraging Performance Management Analytics tools, easily digestible performance reports can be generated and customised to showcase the key metrics of a field operation.
Field service managers can identify the most productive performers, determine which schedules and routes produce the best results and compare results from one vehicle or worker against the entire workforce. Performance analysis can also help with job assignments so managers can better match the skills of field technicians to specific service calls. This increases the prospect of first-time case resolution.
Essentially, in the event of a capital asset requiring maintenance or repair, a major requirement from the customer is to have high level contact with the technician and to know the precise time that they will be arriving on-site, so that they know exactly when to power down and prepare the asset for service. Timeliness and communication is key and providing this will ensure that the customer receives the level of service needed to mitigate the time that the asset will need to be out of action and avoid any unnecessary costs.
The solution – how can technology help?
Field service technology can help significantly in capital asset management and provides mobile technicians tasked with this role to manage it successfully, first time, every time.
Field service technology provides real-time visibility into day-to-day field operations which allows fleet operators and dispatchers to make intelligent scheduling decisions. Real-time location intelligence and trip management tools embedded in the system can optimise route planning, reduce unscheduled stops and allocate tasks to the technician best suited for a job.
Such capabilities allow mobile workers to respond to customer requests as quickly and as efficiently as possible and improve productivity by increasing the number of jobs completed per day. This is particularly beneficial for mobile technicians visiting construction sites because they are often tasked with additional jobs on arrival which they have not accounted for. Therefore being able to save time elsewhere can result in more time with a customer and reduced risk of being late or missing upcoming appointments.
Ultimately, the support of technology can significantly improve the management of capital assets and for the technician, is essential for meeting customer requirements and delivering a mission-critical service. In construction industries today, businesses cannot afford to have inoperable assets, so the support of a solution to help technicians maintain, fix and improve the longevity of a capital asset is of the utmost importance. 
1 IBISWorld: Machinery Maintenance & Heavy Equipment Repair Services in the US: Market Research Report, 2014
2 Aberdeen Group: Secrets to optimize field service for better customer experiences, 2013
3 Aberdeen Group: Secrets to optimize field service for better customer experiences, 2013