Top tips for preventing accidents on a construction site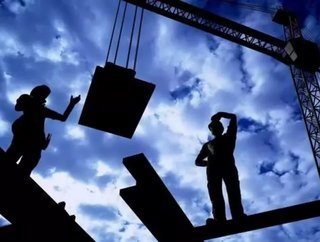 From commercial to small-scale residential, construction sites can be dangerous places.Although contractors do all they can to avoid injuries and inform...
From commercial to small-scale residential, construction sites can be dangerous places. Although contractors do all they can to avoid injuries and inform workers about safety precautions, accidents still happen.
With jobsite safety in mind, here are some common construction site injuries and what you can do to keep your site safe:
Construction Site Injuries in the U.S.
No matter how safe you think your construction site is, accidents are inevitable.
Injuries and fatalities at construction sites are on the rise all across the United States.
According to the U.S. Department of Labor's Occupational Safety and Health Administration, roughly 150,000 jobsite injuries occur nationwide each year.
With 130 million construction workers on the job at any given time, this number is likely to rise. Of the construction site injuries that take place each year, nearly 5,000 are fatal.
In order to avoid injuries and fatalities at your jobsite, there are some common accidents you can watch out for.
Common Accidents on the Construction Site
Taking a proactive approach to safety on the jobsite will help keep your workers safe.
That's why it's important to be aware of common accidents that could occur at your jobsite. After all, accident awareness is the key to prevention.
Among the things to look for:
Trips and Falls - Most construction sites have uneven terrain, tripping hazards, and conditions that require work on ladders, scaffolding, and roofs. These hazards in combination with high working conditions can result in fatal trips and falls.
Machinery/Vehicle Accidents - There are a lot of moving parts to a construction site, including machinery, vehicles, and large trucks on and around the jobsite. With the increased activity on construction sites, workers are more susceptible to being hit by moving vehicles and machinery. As the following article looks at, this leads to the question, "Does a big rig accident mean you'll get big money?"
Falling Objects - Workers up high don't always pay attention to what's going on down below. This could result in injuries and fatalities due to falling objects and debris.
Exhaustion - Construction work usually requires hours of manual labor in the outdoors. This can quickly cause exhaustion and when workers are tired, it can lead to mistakes and an increase in jobsite injuries.
Construction Site Accident Prevention
Now that you have a better understanding of some of the injuries that take place in construction, you can take the right preventative measures.
Here are just a few ways to avoid accidents at your jobsite:
Mandatory Safety Meetings - Holding a safety meeting at the start of each day will ensure all workers are on the same page. In the safety meeting, you can mention changes to the jobsite as well as what machinery will be used in different areas of the site throughout the day.
Safety Gear - You should require everyone on the job site to wear the proper safety gear including hard hats and eye protection. Likewise, harnesses should be used for all workers working on rooftops and scaffolding.
Reflective Clothing - You should provide all workers with high-visibility apparel including reflective vests. This will reduce the chances of workers getting hit by vehicles and other machinery.
Regular Breaks - Make sure all workers take regular breaks to reduce the chances of accidents due to exhaustion.
If you don't want your construction site to be an accident waiting to happen, then put the safety pointers above to good use.
Adam Groff is a freelance writer and creator of content. He writes on a variety of topics including construction and job site safety.