Walter Cooper to bridge housebuilders and planning officers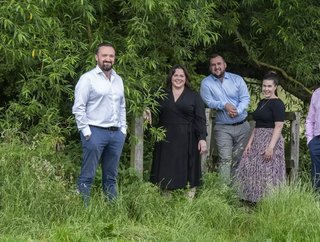 New UK land agency Walter Cooper aims to improve industry communication and efficiencies
New independent land agency Walter Cooper aims to boost communication between housebuilders and planning officers and improve industry efficiencies.
Based in south-east England, with expertise across the whole of the UK, the senior leadership team have over 40 years' industry experience, having transacted in excess of 25,000 plots, with a combined GDV of over £1 billion. Its portfolio currently lists units in Hertfordshire and Essex.
Founder and Managing Director Simon Cox believes the business is in a unique position as neither aligned to housebuilders or to planning officers, where they can navigate the best deals for both buyer and seller, whilst encouraging policy makers to improve the industry.
"More communication is needed between these two parties, so housebuilders can avoid lengthy planning delays and build the houses we need faster," he said. "There is a prime opportunity for land agents to be at the forefront of change and drive efficiency."
The launch of Walter Cooper comes at an interesting time for the property industry, after a change of the guard for the governments Housing Secretary, marking an unstable year throughout the pandemic.
The industry has yet to overcome many of its challenges, from material shortages, the building safety crisis, to the leaseholder scandal. But the sea change as Michel Gove steps into his new ministerial role has Cox hopeful for the future.
"Gove is a political heavyweight," he says, "And with his experience as Environmental Secretary, there is optimism he will he break the chain and be in it for the long haul to see through meaningful reform."
 "The revolving door of housing ministers over the past decade continues to hinder progress. We can only play by the rules, but the referee keeps changing. Ultimately, we need more houses, so I urge the minister to recognise how important it is to build strong local communities by championing the work of housebuilders and continuing the groundwork to enhance the planning system.
"One of the biggest challenges is getting the housing sector to meaningfully start to combat carbon emissions, without passing on a premium to consumers – on every front, it appears Gove has his work cut out and we look forward to playing our part."
Cox laid the groundwork for the business in 2020 after over a decade at Lanes Land advising clients ranging from international governments, equity funds, national housebuilders, to regional SMEs and sole traders.
Chief Operating Officer, Ollie Dyson, was his first appointment, having previously worked for leading housebuilders including Redrow, Metropolitan Thames Valley and Bellway, with Director level experience at Registered Providers, allowing a deep understanding of both developer and client requirements for a truly pragmatic approach.
"This was my chance to be the master of my own destiny and make decisions that are in the best interest for both my clients and my family. Setting up a company has always been a dream of mine, and I feel very proud of what we have achieved so far."
One of Walter Cooper's values is sustainability, and it has been certified as Carbon Neutral via the Carbon Neutral Small Business Programme. Each month 5 tonnes of CO²e will be offset on behalf of the business, where 30 trees will be planted every month in sustainable projects around the world.
Despite its infancy, the business has also dedicated resource into creating a bursary scheme to help those without access to funds get the qualifications they need to become doctors, nurses and support staff, run by the East & North Herts hospital charity.
"Covid has shaken us all and made us incredibly thankfully for our dedicated healthcare workers, and this is our way of doing something meaningful beyond a one-off donation," he said.
"From day one, we've always said we are a business who cares – not just about our clients, but about our local environment and community. We want to leave a positive legacy, and we hope we have already started putting actions to our words. 
"What we want to bring to the table is honesty, integrity, and passion. We always say, 'land is our obsession', and it may sound cheesy, but it is true."