Where Do We Go From Here? Construction Trends for 2014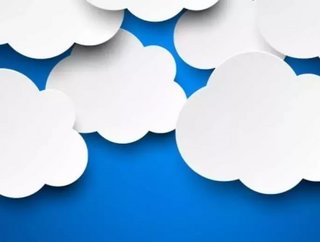 Amid reports of expected growth in the construction industry, business owners and executive teams continue to focus on controlling costs and stabilising...
Amid reports of expected growth in the construction industry, business owners and executive teams continue to focus on controlling costs and stabilising internal operations to successfully navigate the economic recovery.
The recession of 2008 resulted in construction firms slashing costs and rightsizing their companies, while struggling to maintain cash flow and retain key project personnel. Expectations are that backlogs will increase during 2014 and a renewed focus on job selection, appropriate allocation of resources and utilisation of new technology will help companies successfully manage growth.
Focus on Profitability
During the recession, construction firms were forced to operate under an environment of survival. The overriding focus was cost reduction and lean production. Companies were happy to accept projects that resulted in minimal margins in order to keep the doors open and retain key project personnel.
As the economy strengthens, construction firms need to re-think their approach to the market and focus resources to projects that will provide an acceptable return. As the quantity of opportunities continues to increase, so will the quality of projects available for firms. It is critical for executive teams to define an acceptable return in their market and require that new opportunities meet a stated gross profit percentage.
Estimation and project management teams should spend time on projects that fit within the strategic vision of the company without the distraction of low margin jobs that expose the company to performance risks.
Construction firms can further reduce uncertainty by bidding on and securing work that fits the company's unique talents or specialty and by confining opportunities to known geographical regions and markets.
Investing in your backlog
Filling the company's backlog with profitable jobs will create motivation for executives to rationalise additional employees and new equipment to meet production demands. Executives should not abandon the idea of lean production, however, the labour landscape in 2014 offers added challenges.
The length of the recession forced many skilled employees to change careers. If you were successful in retaining your key talent, they are now the target of your competition; retaining them at a reasonable cost may prove more difficult during the recovery than it was in the recession.
Construction firms need to proactively address the market to secure the appropriate labour force. The inability to meet labour requirements on new work will result in overtime, production delays and general cost overrun. Equipment, on the other hand, can be secured relatively quickly, but could have a detrimental impact on the gross profit projected on secured work.
The ability of construction firms to invest in the company as revenues grow will be a major factor in the ability of the company to capitalise on the recovering economy.
The impact of technology
An unavoidable consideration for any construction firm is the use of technology for effective estimation, accounting, project management and general communication.
The proper use of BIM collaboration, cloud computing and mobile data, can be a major asset that allows companies to maintain ideal cost structure by delaying or replacing personnel costs and maintaining the company's ability to achieve proper gross profit margins. Construction firms should focus on solutions that will allow for timely, accurate information to ensure that bids are correctly calculated and to efficiently manage production.
Timely information can help advert excess remediation costs should a major problem surface. Construction executives should not only consider the internal benefits of technology, but also the impact on their ability to secure work based on their client's technology requirements. Effective use of technology depends on the buy-in of the executive team and customising the solution to meet the needs of decision makers.
Although there are positive signs of economic recovery and increased activity in the marketplace, there are no guarantees of growth. A construction industry benefit is that production cannot be performed overseas or ignored for extended periods of time. The recession and subsequent delay in construction starts indicates that a recovery is necessary. Companies who have a system in place to secure profitable work, appropriately invest resources in the company and utilise new technology will be in the best position to capitalize on the economic recovery.
Bryan Porter ([email protected]) is a manager in the audit, accounting and consulting department of Ellin & Tucker. He specialises in financial reporting and corporate tax for privately held companies in construction, manufacturing, wholesale distribution and professional services.
Todd A. Feuerman ([email protected]) is a director in the audit, accounting and consulting department of Ellin & Tucker. He also serves as chairman of the firm's construction services group. He oversees audit, accounting, consulting and tax services for general contractors, specialty subcontracting and government contracting firms.