Who were the winners at this year's Canada BIM awards?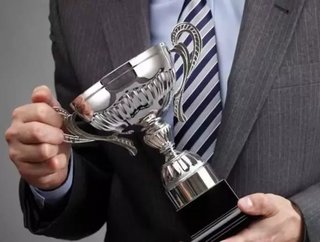 Earlier this month, the Canada BIM Council (CanBIM) hosted its 2nd Annual CanBIM Awards at the Metro Toronto Convention Centre. The awards were a great...
Earlier this month, the Canada BIM Council (CanBIM) hosted its 2nd Annual CanBIM Awards at the Metro Toronto Convention Centre.
The awards were a great way to identify the industry leaders in BIM (building information modelling) within the AECO industries of Canada. We take a look at the celebrated winners from each of the award's eight categories.
Academic Award
The Academic Award was presented to Nonna Shabanova & Melika Mehdizadeh from George Brown College for their Life Cycle Assessment Project.
"Our research project is LCA of construction materials by analysing BIM models. LCA is an initial part of BIM processes, we choose Tally software, as the LCA BIM software available on the market today. Tally impact estimator helps to design with less material impact by providing LCA results simultaneously with the modelling process."
Technology Award
The Technology Award (presented by IBI Group) went to BIM ONE Inc. for its BIM Track.
"BIM Track web based collaboration platform provides a central hub to communicate and manage issues, comments, questions or problems. It enhances coordination workflows. Revit and Navisworks add-ins combined with our web-based 3D viewer eliminates emails and wasted time searching in 3D model. Create, comment, attach documents or modify issues."
Trades Award
The Trades Award was presented by Al Prowse, Past President of Mechanical Contractors Association of Canada to Canam Group Inc. for Rogers Place, Edmonton.
"To fabricate and deliver, on time, 9000 tons of structural steel across one of the widest country in the world Canam Group Inc. had to make a flawless usage of BIM processes while rethinking old processes to save time and money. Amongst the innovative solutions deployed on this challenging project are 3D based material purchasing, constant and flexible 3D data coordination between partners, overseas live collaboration and transport optimisation in containers. BIM as the heart of the project was not a mean, but a necessity."
General Contractors Award
Presented by Brownlee LLP, the General Contractors Award went to EllisDon Construction for VivaNext BRT H2 East & West
"VivaNext-H2 East and West is a (BRT) Bus Rapid-way Transit Infrastructure project based in Richmond Hill, Vaughn and Woodbridge. The H2 West corridor will include: approximately 4.6 kilometres of dedicated bus lanes on Highway 7-five stations, two curb stations and eight platforms. The H2 East corridor will include: approximately 9.3 kilometres of dedicated bus lanes five stations and ten platforms. A comprehensive 3D Model of the project was created."
Design & Engineering Award
The Design & Engineering Award was presented to DIALOG for its Edmonton ICE District Parkade. The award was presented by Glaholt LLP Construction Lawyers.
"With a project team spanning multiple studios and several external partners, DIALOG realized a single source of truth would be critical for success on the $1B ICE District project in Edmonton. Autodesk's Collaboration for Revit with IMAGINiT's Clarity Connect work together to eliminate costly hurdles of an FTP-centric workflow."
Owners Award
The Owners Award (presented by Pomerleau, Ivanka Iordanova, BIM/VDC Director
Winner) was presented to York University for its Bergeron Centre for Engineering Excellence.
"Bergeron Centre is the most innovative building ever built on the York University campus. It's the flagship of the new School of Engineering established the same year the project began. Its goal is to create "Renaissance Engineers" with a new and innovative programs and learning environments that encourage active learning and entrepreneurship."
International Award
The International Award was presented to EllisDon Construction, Ansam PH 1. The award was presented to them by Perkins & Will.
"EllisDon was awarded the Project management contract for the Ansam Ph1 project in Abu Dhabi.  The project contains 576 apartments plus amenities. One of the challenges was to create an automated and lean process to create KPI (Key Performance Indicators) to help monitoring the project progress. The virtual design and construction department implemented a workflow where project control parameters are synchronized with Revit models to produce a visual colour coded floor layouts showing project status per apartment. The process addresses 210 KPI within reports updated on weekly basis. In comparison to tradition project control workflows, this initiative proved to be way more affective and informative to all stakeholders."
Best In BIM
The Best In BIM Award (presented by NEXT Architecture) was also awarded to York University for its Bergeron Centre for Engineering Excellence.
Other honours
The awards also honoured R. Allan Partridge, current Past President with a CanBIM Professional Achievement Award. This award is given to a CanBIM Member who has made a substantial and meaningful contribution towards the development of BIM and Virtual Design and Construction in Canada.
"On the whole, the night was a great success and as the business voice of BIM in Canada, CanBIM is honoured to be able to recognize the great achievements of many of its Members in such an exciting and fun-filled fashion…we could not have asked for a better turn out and result" – R. Allan Partridge, CanBIM Past President.
The Turner Fleischer Architects were also recognised at the Oscar-like ceremony for accomplishing the landmark of the first Canadian Company to reach CanBIM Level 1 Company Certification. "We are honoured to recognize Turner Fleischer Architects with this milestone; being the first Level 1 CanBIM Certified Company, the Turner Fleischer team has set the bar in terms of dedication and commitment towards becoming BIM-enabled, we look forward to supporting their growth into BIM and working with them to change how companies view the importance of BIM" states Pietro Ferrari, CanBIM Secretary and Chair of the Research & Education Committee.
The Canada BIM awards ended with its 6th Certification Ceremony; where it handed out 13 certifications. This meant that the total number of certified winners stood at 149 recipients.