Why are more millennials going into apprenticeships in construction?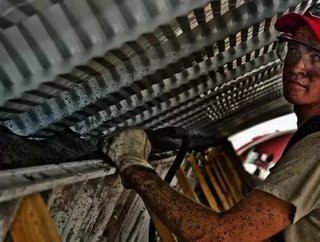 Hiring the right professionals has been far from easy for the construction industry. In fact, many companies seem to struggle when it comes to finding t...
Hiring the right professionals has been far from easy for the construction industry. In fact, many companies seem to struggle when it comes to finding the right people for the right jobs.
While college degrees may seem like an important consideration, it isn't surprising to find an otherwise highly qualified professional in unable to meet the expectations of the employer. Due to a lack of experience and training there are many positions going unfilled these days. And that's exactly where an apprenticeship comes in.
How reliable is an apprenticeship?
The Enterprise Bill, which has been passed in the UK not too long ago, speaks volumes about the importance of apprenticeship in the construction industry. In fact, Nick Boles, UK Skills Minister, went as far as to say that apprenticeship should be considered as equal to a college degree.
However, we understand that not everyone will be quick to get the idea of apprenticeship. In fact, some who don't know much about it might think it's far from something as important as a college degree. But you would definitely not have the same opinion if you do some research on today's leaders in the construction industry, as many of them, too, started out as apprentices.
After all, getting to learn from a skilled employer themselves would go a long way in helping you understand the practical aspect of the job and how exactly the industry works.
Furthermore, encouraging apprenticeships isn't something that's going to be only beneficial for the apprentices. It can definitely turn out to be just as beneficial, if not more, for the businesses, too.
In fact, if the opinion of the UK government on this matter is anything to go by, encouraging apprenticeships in the country may help save as much as around £10 billion over this Parliament alone.
They are hot in the US as well!
Well, while apprenticeships in the U.S. aren't considered equivalent of a college degree as in the UK, they seem to be getting increasingly popular all the same. The ones that are nationally recognized are referred to as Registered Apprenticeships.
Now, despite not being considered equivalent of a college degree, they might come with an educational component through a university or college. This may allow the apprentices to get a college degree too, though it may not always be possible.
As for their popularity, they certainly seem to be having a moment in the country currently with the sponsors including employers belonging to unions as well as individual ones (not belonging to any unions), different associations as well as even the military, besides some others too.
Furthermore, the National Plumbing Apprenticeship Program is probably one of the most rewarding apprenticeships available in the country. It allows those looking to build a career in the plumbing industry to go from a newbie plumber to a journeyman in a period of five years.
While it might seem like a lot of time, those familiar with the industry would know pretty well that the rewarding career may be well worth it.
Follow @ConstructionGL
Read the December 2016 issue of Construction Global magazine