10 ways the construction industry can prepare for a future of innovation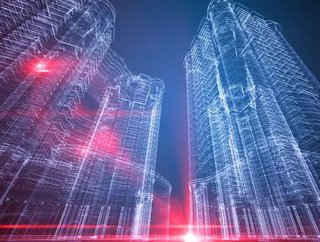 The Innovation:2050 report from Balfour Beatty looked at 10 predictions for innovation in the construction industry, and the results were telling – as...
The Innovation:2050 report from Balfour Beatty looked at 10 predictions for innovation in the construction industry, and the results were telling – as the industry continues to embrace innovation, robotics, automation and disruptive ideas will emerge resulting in a much faster, safer and environmentally friendly construction industry.
But the real question is, how can the industry prepare for the future of construction innovation?
Welll, Balfour Beatty has listed 10 recommendations:
The construction and infrastructure industry must become more agile – Tier 1 contractors will need to become disruptors
"The business landscape will become less defined and predictable and there will be more cross-industry competition as companies try new models and products and develop multiple fields of expertise. Pan industry partnerships will emerge between large technology players (Amazon, Google, Microsoft), bespoke SMEs and construction businesses as the market for ConstrucTech emerges. Incumbents will therefore have to become agile – there will be no room, or time, for complacency. Companies which have relied on one, traditional approach will need to themselves become disruptors or put in place strong strategies to avert the disruption."
Cyber risk must be taken seriously and programmed in
Governments will have to scale up and invest in national cyber defence programmes to protect critical infrastructure. However, the infrastructure industry must take its share of responsibility in tackling these issues. It must ensure that data is treated as a major asset. Cyber risk has to be programmed in, much as any other risk would be. Governance must be strong and best practice embedded and rigorously followed. Employees must be properly trained and security software kept up to date.
Customers will rightly become increasingly demanding on cyber-security compliance and the legal implications, given the significance of some of the data involved, are significant. The infrastructure industry must take the risks seriously and be proactive in tackling them.
 
Infrastructure companies will need to balance the benefits of increasing the amount of data they collect, with privacy concerns
Demands for regulation around privacy are likely to escalate, and infrastructure companies embedding sensors will need to ensure that they respond to the privacy challenge by ensuring the highest levels of encryption and anonymisation.
The sector will need a more agile workforce with new skills

The sector will need a more dynamic, agile workforce, skilled at challenging conventional solutions. This means that education systems around the world will have to respond to the challenge of teaching students the skills to solve problems that have not occurred or even been imagined.
The infrastructure and construction industry will also have to improve its image and to explain the wide range of exciting and challenging roles available, in order to attract the skilled individuals, it needs to undertake its digital transformation.
 
Customers must encourage and support innovation
Customers must demonstrate courage and help companies adopt new technology by, for example, examining the incentives, both regulated and non-regulated, that govern infrastructure networks, in order to address the fact that
they often promote low risk behaviour and impact on procurement processes.
Overly-detailed specification should be challenged where it prevents greater innovation and hinders suppliers in adapting to unexpected challenges which emerge once contracts have been signed.
Barriers to developing and accepting innovative ideas must also be challenged and regulators and other key players should be encouraged to facilitate innovation, while those companies which pioneer innovative new ways to drive efficiency while maintaining quality should be drawn out for reward.
Companies must drive digital throughout the business and supply chain
Companies that commit to digital have to change the way they design, procure and build. They must take a strategy-based digital approach and drive it across the business, changing and improving the way the business operates and interacts with its customers.
Digital transformation cannot be the preserve of one specific team. It must be integral to the whole business at every stage, owned by those in leadership positions, in particular.
Ensuring that the digital strategy is adopted throughout the supply chain will be key to ensuring that the value of the changes is maximised.
Regulatory systems must be ready for the change

To be able to embrace new technologies as they emerge, countries around the world need to be ready with the various regulatory frameworks required and infrastructure and construction companies need to ensure that they have the skills, knowledge and systems in place to build the associated infrastructure.

Infrastructure owners and designers, regulators and policy makers will need to ensure energy systems are ready for the digital revolution

Infrastructure design will need to take account of climate projections and impacts as the number of sensors in the world increases exponentially, putting pressure on energy systems. The use of renewable energy may need to significantly increase and new technologies and ways of storing data will have to be developed.

To play their part in this, regulators and policy makers will themselves need to upskill and ensure that they are providing frameworks which allow industry and digital solutions to flourish, while incentivising the development of new energy solutions and ensuring that resources are not irrevocably depleted.

Infrastructure companies must be prepared to process and use huge amounts of data

For the construction and infrastructure industry, aggregating and making sense of significantly increased volumes of data being continuously generated by a wide range of sources will require new software and algorithms, skilled data analysts, better information management and insight and the creation of mega databases which understand every part of the built environment. Data gathering and storage will have to become more intelligent to ensure that information is being used to drive improvements in the way systems operate and infrastructure is used and built.
 
Future-proof new infrastructure as it is built
The digital technologies used to operate and maintain infrastructure will continue to evolve once the infrastructure has been built. Infrastructure owners and operators will therefore need to develop strategies to integrate and use different generations of technology as well as Intelligent Information, effectively managed and reused.