5 Mins With ... AOMS Technologies' CEO Tim Angus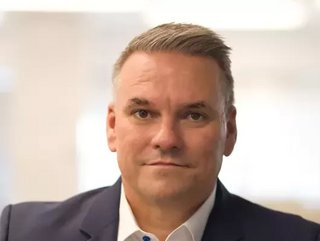 AOMS Technologies CEO Tim Angus reflects on the benefits of risk forecasting within construction IoT platforms
AOMS Technologies, a leader in advanced IoT sensing solutions and creators of the LumiConTM Smart Construction Platform, empowers industrial users with mission-critical insights to build a more sustainable future. It recently acquired Brickeye, the construction risk forecast platform. Tim Angus was appointed President and CEO in August, after eight years at Bell Lap Ventures.
Provide an overview of AOMS Technologies 
AOMS Technologies empowers the construction industry with the power of IoT. Our chief solution is our LumiCon Smart Construction Platform, which combines our patented onsite sensors with a powerful data analytics platform to generate actionable insights from assets and processes to enhance efficiency and productivity, reduce operational risks, increase safety, and improve environmental sustainability.
Our solutions are deployed globally in construction sites, power generation infrastructure, refineries, renewable energy projects, heavy manufacturing plants, and environmental remediation sites. 
How would you assess the state of the construction risk market?
The construction risk market is under the worst strain since the post-9/11 period. Developers and builders are seeing substantially higher prices and a tightened market due to an unprecedented number of insurers closing the door to construction coverage altogether and moving their capacity to shorter-risk opportunities.
More specifically, water damage deductibles, particularly for multi-residential vertical construction, are being closely scrutinized. Insurers are now asking for detailed risk management plans as part of their underwriting process, including, in some cases, the adoption of technology. 
What will be the main benefits of AOMS/Brickeye for contractors and how does it go beyond any IoT solution?
The AOMS Smart Construction Platform provides a host of monitoring capabilities and real-time insights, including progress of concrete curing, equipment utilisation, energy consumption, material location tracking, activity monitoring in hazardous areas, and structural damage and failure detection.
With our recent acquisition of risk-monitoring platform Brickeye, AOMS can now provide monitoring and analysis related to gas and water leaks, environmental challenges, noise levels, and other issues that commonly present compliance and insurance risk. Integrating the AOMS and Brickeye platforms together consolidates an unprecedented amount of valuable data together and presents it on a "single pane of glass" for the user. 
Do you foresee more integration in the coming months - how can the sector raise efficiencies and productivity?
Today's construction sites need innovative processes and tools to raise efficiency and productivity. Minimizing rework, mitigating risk, increasing labour productivity, and enhancing safety can make or break efficiency in construction sites. At AOMS, we are taking a holistic approach to offer the industry an integrated "Smart Construction" platform generating mission-critical insight on job sites helping developers, owners, and general contractors close the productivity and efficiency gap. 
We are investing in different integration paths, including Digital Twins and BIM integration. AOMS' platform can provide real-time data from sensors (during and post-construction) that can be ingested by and added to digital twin platforms. Using digital twins, we can predict different risks during construction (i.e, water and environmental damages, fire, etc.) by amalgamating and analysing real-time sensor telemetry and BIM data during different stages of construction.
In addition,  we can provide insight on advancing and optimizing project schedules by predicting the completion of critical tasks (i.e, concrete pours) and providing insight on predictive resource management. On the sustainability side, digital twins enabled with AOMS data can be used to predict the CO2 footprint of different aspects of construction projects and provide insight on an ongoing basis about potential process improvements to reduce CO2 emissions.
What role will you play in reducing carbon emissions and improving sustainability?
Nobody has a suite of sensors and monitoring devices as broad as AOMS, and because we evolved from being a harsh environment sensing company, we have experience in detecting a range of critical parameters including mechanical stress, strain, deformation, moisture ingression, presence of hydrocarbons, and energy consumption.
It's interesting you ask about carbon, as we are currently working with various partners, including ready-mix concrete producers, construction equipment manufacturers, and suppliers, to develop some unique ways to measure and reduce carbon emissions. We help the industry reduce carbon footprints by reducing the amount of cement consumption in concrete and reducing the hydrocarbon fuel consumption in construction equipment.
In addition, our data-driven approach in predicting and forecasting trends in construction projects can reduce and eliminate waste and rework, which not only improves sustainability, but also helps developers and construction companies improve their bottom lines.