Autodesk acquires construction software firm Pype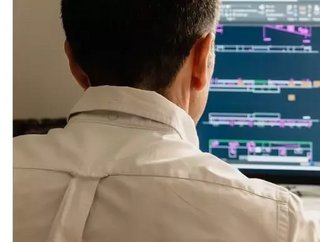 CAD specialist Autodesk, which operates globally, has acquired construction software provider Pype for an undisclosed amount...
Autodesk, which is Nasdaq listed, is one of the global leaders in CAD (computer-aided design) software and is used and recognised around the world.
The firm has recently signed an agreement to acquire Pype which focuses on AI-based construction software.
The deal was made without disclosing the amount but it has been reported that the acquisition is to enable Autodesk's India division to grasp a greater share of the real estate and construction market. 
This is Autodesk's second India acquisition this year, with the earlier one being a minority stake in Aurigo Software back in April. As demand for construction continues to rise amidst COVID-19 and digitalisation, this is the ideal time for companies to invest and focus on such solutions.
Autodesk's CEO. Andrew Anagnost, commented on the acquisition saying: "Several hurdles that India's construction sector face include frequent miscommunication and workflow disruptions, leading to project delays and cost overrun. Automation presents an opportunity to do things better - technologies such as AI, BIM, and cloud-based collaboration can help to address these challenges for increased productivity, lower risks, and better quality of output".
Autodesk India is a provider of construction software for transport infrastructure projects in the nation such as airports and highway projects. It is aiming to expand to work with real estate developers in India.
Anagnost went on to say that employees from Pype will join Autodesk in due course.
About Pype
Pype is a piece of construction software which aims to start projects faster whilst enabling them to 'finish stronger'. 
The company is trusted by some of the world's most innovative builders. Pype offers a range of different solutions depending on the clients' needs. For example, its Closeout solutions enables projects to closeout on time to help avoid any project panic whilst simplifying the closeout process.
Other solutions include eBinder which is a polished project document turnover which is cloud-based and can easily compile turnover documentation into a dynamic PDF. SmartPlans, on the other hand, has the ability to extracts submittals and project schedules from drawings with the power of artificial intelligence.
About Autodesk
Founded in 1982, Autodesk takes pride in the creation and development of cutting edge software for various industries, focusing mainly on architecture, engineering and construction.
The software company primarily focuses on CAD software and 3D printing solutions. It utilises some of the latest technologies to make it as effective and feature-rich as possible.
On the , the company says "it exists to turn ideas into new realities that shape a thriving future".