Bad data strategies cost industry over £1.3 trillion in 2020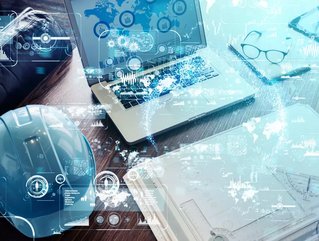 Decisions made using 'bad data' are estimated to cost construction industry over £63 million in rework alone according to Autodesk FMI report
New research from Autodesk and FMI has revealed the true cost of bad data strategies in the construction industry – over £1.3 trillion globally in 2020.
The survey of 1,115 construction professionals across Europe lays bare both the challenges and opportunities presented to construction firms in using data.
Decisions made using 'bad data' are estimated to have cost the industry over £63 million in rework alone, accounting for 14% of all rework performed in 2020. These findings suggest construction teams and organisations need relevant, accurate and complete data sets to make consistently high quality data-driven decisions.
Key findings from Europe

Construction firms are generating more data than ever before but only a small proportion is usable
82% of professionals are collecting more data from construction technology today than three years ago, but 39% say that less than half of that data is usable
40% of the average organisation's data is bad – meaning inaccurate, incomplete, inconsistent or untimely
Professionals report problems with the whole process, from knowing what data to collect (51%) to understanding how to manage project data effectively (52%)
Schedule and time pressures increase the need to make decisions quickly but they are often made without access to the necessary data
70% of professionals say schedule compression means project managers and field supervisors need to make more rapid decisions
Only 9% always incorporate project data into their decision making – while 64% do this sometimes, rarely or never
Bad project data results in poor decisions almost half (41%) of the time, on average
There is a clear divide between construction companies that are benefitting from a formal data strategy, and those unable to get started
58% of construction companies have a formal data plan in place, but a third (33%) don't
Companies with a data strategy say the biggest benefits are fewer safety incidents, a reduction in change orders, fewer missed schedules and less rework
A lack of applicability (39%), cost and resources (37%) and not knowing where to start (35%) are the most common reasons not to have a data strategy
Skills, culture and leadership will be central to pursuing successful data strategies, but many companies have barriers to overcome:
44% of professionals say data management and analysis skills will be important for project management staff to do their jobs effectively in the future
36% of companies are providing formal training in data analysis
However, a lack of leadership and organisational support is the reason that 34% of companies don't have a formal data strategy
 UK & Ireland specific insights
40% of UK professionals point to a lack of reliable data as the factor posing the biggest risk to decision making (35% across Europe)
More UK construction companies "always or often" incorporate project data into decision making than their Irish counterparts – 44% and 34% respectively (36% across Europe)
In the UK, 32% of project data was reported as "bad", resulting in poor decisions 31% of the time. While there is clearly improvement to be made here, this is actually the second lowest proportion of bad data and bad decisions in Europe (across Europe this is 40% of project data reported as "bad", resulting in poor decisions 41% of the time)
There is a clear discrepancy between Ireland and the UK when it comes to wider use of construction technology. While only 11% of UK construction professionals point to this as the main reason for a lack of a data strategy, the figure in Ireland is a worrying 49% (31% across Europe)
Mike Pettinella, director of EMEA sales, Autodesk Construction Solutions, said the quality of every decision depends on data: having accurate, timely and complete information that you can use when you need it. But right now, data management is an area where many European firms are struggling.
"We might be generating more information than ever before," he said. "But whether that's producing actionable insights – and better outcomes for the business – is another question. It's clear that using data can seem overwhelming. Many organisations don't know where to start, and with a lack of leadership and resistance to change, it can feel like an uphill struggle. However, there are simple steps that every business can take to overcome these hurdles, make more data-driven decisions and start to realise the full potential of data in construction."
Jay Bowman, Research and Analytics Lead, FMI, said organisations are adopting technology, but its study shows there is opportunity for them to gain even more from their investments.
"Without data strategies in place, the construction industry is leaving significant amounts of money and opportunities for more positive project outcomes on the table. The good news is that implementing data strategies is entirely within an organisation's control, and our research identified a few ways some teams are successfully collecting, managing and using their data to support decision making."
Ali Wallace, Digital Transformation Lead, Mercury Engineering, said capturing usable project data is vital for Mercury as it provides its teams with the information it needs to make more informed decisions on projects.
"Within our company, we have we have a standardised way of reporting to use data better, helping us to gauge project performance. This gives us much greater predictability and insights on our projects, adds transparency and helps us to manage issues proactively."