BIM raises certification and on-site coordination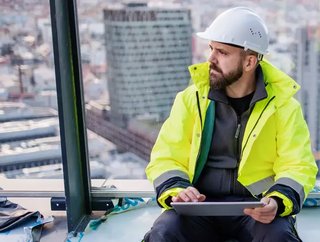 BSI Kitemark certification scheme is adding value to construction workflows and 'Field BIM' is serving as a game changer with project coordination
BSI, the business improvement company, recently launched the Kitemark for Building Information Modelling (BIM) software, which provides assurance that BSI-certified BIM software supports alignment with the BIM ISO 19650 framework.
Software that enables BIM processes is being increasingly used to support organizations in realizing the benefits of BIM through greater efficiencies in building information management and collaboration.
This new certification scheme, designed in collaboration with vendors and users of BIM software, gives the opportunity for software vendors to demonstrate that their software supports BIM-standard alignment, which in turn allows users to procure more efficiently and smartly, supporting them in ensuring they use appropriate software products for their needs.
The first organizations to undergo this pilot assessment and achieve the BSI Kitemark for BIM software globally are BIM software vendors Asite, Llewellyn & Partners and Zutec. As part of the pilot process, BSI will continue to work with the built environment industry to further develop this Kitemark.
Andy Butterfield, Managing Director of Built Environment at BSI said: "As the demand for digital transformation in architecture, construction and asset management continues to grow, and the number of potential software support tools escalates, it is becoming increasingly difficult for organizations to identify appropriate software to support their needs.
"Asite, Llewellyn & Partners and Zutec have become the first organizations globally to achieve this mark of trust and I would like to congratulate them all for their commitment to encouraging a collaborative approach across the life cycle of a built asset."
David Mudd, Global Digital Product Director at BSI said this latest offering from BSI will help organizations adopt BIM software at an international scale by swiftly identifying the products which support alignment with BIM ISO standards.
"By achieving the new Kitemark, Asite, Llewellyn & Partners and Zutec are leading the way for software vendors in helping embed best practice across the built environment sector," he said.
When an organization achieves the BSI Kitemark for BIM Software, it demonstrates that:
 
The user-functionality of the software enables information management in accordance with the relevant process requirements of the ISO 19650 framework

The organization has adopted a security-minded approach in accordance with the relevant requirements of the ISO 19650 framework, understanding their particular security context

The organization is providing appropriate support to users of its software, taking and responding to customer feedback, in accordance with the ISO 9001 framework and ISO 10004 Quality Management - Customer Satisfaction
Tom Boland, Global Head of Digitalisation at Zutec, says the new Kitemark is a significant moment for the construction industry. As digital rapidly becomes the norm, there is an increasing need for software tools that add real value to construction workflows.
"Zutec has been at the forefront of digital construction for over 20 years, so when an opportunity arose to prove just how good our software is, we were keen to achieve Kitemark certification. This mark of trust allows new and existing customers to be confident that Zutec will support them in their BIM journey, shows them that it is easy to use, and allows their teams to collaborate seamlessly on one platform."
Field BIM acts as a 'game changer'
As the industry becomes increasingly digitised and client demands evolve, a new form of BIM has come into play. 'Field BIM' is the process of managing construction data in an information model and using it to inform accurate construction, operations or maintenance on site via handheld mobile devices. 
The benefits are numerous, ranging from saving time and minimising the risk of error, to building trust, ensuring coordination and boosting visibility. 
"Trust is the foundation of good business, whether between a company and its clients or among team members," added Boland. "In the world of construction, the success, and even safety, of a project depends on how much those involved can trust one another and the work that is being carried out from the design phase all the way through to a building's handover." 
Clients need to be able to believe that projects will be delivered on time and as promised, and teams need to trust each other in order to collaborate effectively, he added; and providing data-led evidence of progress in real time, on site, lets stakeholders know that they are investing in the right business. 
"Field BIM is also a game changer in terms of coordination on projects," says Boland. "Quality inspections, compliance reporting and machinery delivery timings can all be coordinated by site managers using smartphones or tablets."
A Field BIM platform or app will typically include access to 3D BIM models, a document library for all assets on the build, checklists for QA/QC, a site diary and digital forms. When it comes to snagging, there is functionality for live 'issue creation' and tracking of the necessary work to the point of sign off – all in the field. In some cases, this can even be done without an Internet connection. For example, quality and compliance related checklists can be created on site using an app such as Zutec Field. 
As for visibility, the main professionals involved in a project will be able to clearly assess fundamental aspects of a build, carry out inspections and hand over huge amounts of important asset information to the owner when the build is complete.  
During the build, teams can view real-time data, update status information, and mark up the project's 3D model in the field. 4D progress tracking is also possible, allowing a team to monitor a façade installation in line with scheduling data, for example. This way, stakeholders have a detailed overview of the entire process, and stay on top of everything that happens, or is about to happen, on site.
"Field BIM tools also capture the inspection history of a project, including the date of inspection, the person who signed it off and the person who reviewed it. Workflows can be built into the toolset to boost visibility at every stage of the project," he said.
The streamlining of the various stages of a project, including the construction, inspections and handover phases, is not only useful but essential, especially for contractors who want standardisation in order to make their work simpler.
"It's almost important as paper is being used less and less, and there is a growing reliance on digital communication, particularly during the pandemic. Field BIM allows construction professionals to learn new skills, and prepares them for a world that could one day be totally virtual."
BSI Connect integrates risk, governance and supply chain
BSI Connect is designed as an integrated platform supporting audit, risk governance and supply chain services, for improved operational visibility, commercial efficiency and organizational resilience.
Organizations can choose from a range of tools to manage internal and supplier risk. Features include the ability to review audit findings, performance analytics and manage information for their critical business functions and suppliers whilst on the move. As organizations and their supply chains look ahead to the post-COVID landscape, BSI Connect offers a multi-tiered subscription model across complementary tools to support a hybrid-working approach.
The BSI Connect audit, incident and compliance platform provides digital functionality that expands through three different subscriptions – Connect Portal for BSI audits, Connect Plus for internal audits and Connect Custom for all compliance and operation activities, depending on the organization's requirements.
3D Repo shares the knowledge
A new guide to digital twins in construction and infrastructure shows the industry how to make the most of the technology while avoiding the pitfalls that originally beset the implementation of BIM. 
Published by 3D Repo, specialists in cloud-based BIM and digital twins, the guide looks at the current status of digital twins, how the concept fits into today's construction industry, how to debunk the myths surrounding them and how to use readily available tools to create digital twins via a much simpler process. This work builds upon the recent Digital Twin Toolkit by the Centre for Digital Built Britain (CDBB) which 3D Repo contributed to.
Lead author of the whitepaper and 3D Repo's Head of Digital Twins, Matthew Osment, said when we think of the potential of this technology, the grand notions of monolithic interconnected models are inspiring for some, but also very daunting for majority of consultants and contractors who want to get a foothold on the digital twin ladder.
"We must learn from history. Similar concerns held back the uptake of BIM, as potential users were put off by the idea of complex software set-ups and massive up-front costs," he said.
"The purpose of this guide is to spread the lessons learnt from what happened with BIM. It doesn't have to be this complicated – in reality, taking 'baby steps' with digital twins and gradually scaling up is also a valid approach that can provide very positive outcomes without huge investment."
3D Repo is currently working on several digital twin solutions with its clients. CEO and founder, Dr Jozef Dobos, is actively contributing to setting the standards in collaboration with the Digital Twin Hub at CDBB. 3D Repo also recently received an Epic MegaGrant from Unreal Engine to develop a new digital twin platform that can stream data into a running game thus removing the need to bake in the assets. Download the free guide here
BSI BIM Kitemark benefits
Customer satisfaction - by validating evidence of your measurement and monitoring of client satisfaction against delivery of projects with a focus on BIM-specific deliverables

Win more business – opportunity to win more contracts through independent certification and proven performance, nationally and globally

Reduced bidding costs – through saving your bid writers time looking for evidence of delivery of BIM projects

Reduced inconsistencies – offering a consistent way of working across multiple projects and sites

Operational resilience – by embedding BIM processes and reinforcing the acceptance of digital technology and BIM adoption

Supply chain resilience – by improving collaboration with suppliers to deliver more efficient ways of working

Risk reduction and clarity of compliance – through embedding BIM processes and procedures and independent benchmarking

Proven business credentials – by embracing new technology and embedding BIM procedures
News in brief