The case for integrating AI into construction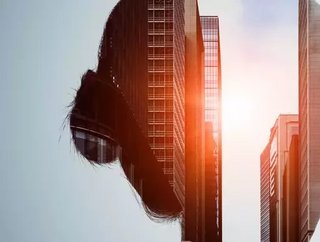 AI and its derivatives stand to offer enormous benefits to the construction industry, and adoption looks set to rocket in the coming years...
 Artificial intelligence (AI) has become all but an inevitability for the vast majority of industries, and construction is no different. It stands as one of humanity's oldest disciplines, refined over millennia and swayed in new directions by every civilisation and major cultural shift to reach the job sites of today. Construction on the scale of the modern day, growing at pace as globalisation and urbanisation have accelerated over the past century, is replete with challenges that will define our own epoch's chapter in the industry's long history. Environmentalism, space limitations, ethics and human rights, health and safety, and efficiency and productivity summarise the bulk of the challenges that modern construction faces, and AI appears poised to address each of them whilst fulfilling that most essential of business needs: cost reduction.
Loosely defined and operating as a banner for machine learning, deep learning, robotics, automation and more, AI in broad terms is technology capable of performing processes and completing tasks that traditionally require human input. With additional data pooled from myriad, relevant sources, AI can also become incrementally better at its job, opening up new avenues for efficiency, productivity, safety, and reliability. The Internet of Things (IoT) and sensory equipment can be combined with AI to actively monitor conditions on-site, catch overlooked elements of risk, observe the productivity and compliance of workers, forecast overspending and late completion, and improve a building's efficiency from planning through to post-construction. It can also use information, such as budget, dimensions, and proposed materials, to generate workable construction plans to specification. Elsewhere, automated robotics can produce the structural elements of a building for assembly by human workers on-site, while on-site robotics could be deployed for physical construction with calculable precision.
In 2018, 'Artificial intelligence: Construction technology's next frontier' highlighted AI as becoming increasingly important at an end-to-end level in the industry, and since then the advent of 5G has blown open new possibilities for data collection and analysis that stand to enhance AI's capabilities even further. McKinsey's article said that, while AI adoption in the engineering and construction industry would prove to be modest in the immediate future, there is an additional driver of the industry's shift towards intelligent solutions. "Indeed, adjacent industries, such as transportation and manufacturing, are already in the process of breaking down the barriers between one another and operating more as ecosystems (for example, solutions, tools, and algorithms that were industry-specific are more likely to become effective having impact across industries)—increasing the threat of competition from market entrants that have not traditionally been capital project players," McKinsey explained.
The case for AI in the industry, as with any looking to maximise efficiency, safety, accuracy, and productivity whilst cutting costs, is clear. In terms of limiting factors, 'Artificial Intelligence (AI) in Construction Market Insights, - 2019-2026' report found that the greatest is the skills gap that must be bridged for successful implementation. The complexity of the construction journey stands to be streamlined by AI as it's trained to answer tricky questions and solve problems at a greater pace than a team of people, but that pre-existing complexity is, in itself, a wall against such far-reaching technological change. With the very real pressure of being left behind, this is a challenge that enterprises in the industry are increasingly willing to face. Research Dive predicts that the AI in Construction, as an industry in itself, will generate cumulative revenues of over US$2.6bn by 2026, with a compound annual growth rate (CAGR) of 26.3% between 2019 and 2026.  
When it comes to the leaders in this apparent race to become AI-ready, more specifically those leading the charge with AI-powered software designed for construction, Research Dive highlighted several leaders in the space. Here is a selection of those leaders, and the work they're doing to drive AI adoption in construction. 
BuildingSP
Clash detection, the art of finding instances of conflict between two models of the same building (for example, walls and electrical cabling), has long been a vital element of the construction process that stands to be simplified and accelerated by AI. BuildingSP's ClashMEP is an intelligent plug-in for Autodesk's Revit, a leading building information modelling (BIM) platform, which detects clashes in real-time with minimal latency and without the need to export files to other platforms. Testimonials on the company's product page highlight the acceleration of operations that real-time clash detection enables, as well as the minimal training required to incorporate ClashMEP into existing workflows. 
Komatsu
Industrial equipment manufacturer Komatsu launched its SMARTCONSTRUCTION solutions business in 2015, focusing on data-driven, machine learning-enhanced analysis and strategy. KomConnect, the keystone of the SMARTCONSTRUCTION model, intelligently assesses data derived from sensory equipment (such as drones, cameras, and smart machinery) in real-time to provide accurate and up-to-date analyses of project and site conditions. The result is a considerable improvement in efficiency, accuracy, and quality in the final build thanks to actionable insights derived from reliable automated systems.
Dassault Systèmes
Regarded as a world leader in 3D modelling solutions, Dassault Systèmes' EXALEAD and NETVIBES incorporate AI to drive enhanced operations in construction. EXALEAD actively aggregates data from multiple sources and presents it in an effective, actionable fashion in real-time, while NETVIBES actively accrues data from social media, news articles and more with tailorable pertinence to an organisation's operations. Both stand to offer fresh, intelligently analysed and delivered information for construction professionals to more accurately define and execute their strategies. 
Autodesk
Renowned construction and architectural solutions leader Autodesk has supplemented its offering through Autodesk Research, an arm dedicated to exploring new ways to boost efficiency, productivity, and creativity for designers and strategists. Project Dreamcatcher is perhaps the most prominent brainchild of Autodesk's research, capable of generating thousands of designs that meet a designer's goals and specifications. The software also delivers performance data for each design it concocts, enabling the designer to examine trade-offs and benefits comparatively. This is an elegant example of the utopian ideal of AI's integration: a marriage of human ingenuity and a software freeing that ingenuity from time and effort-based impediments.