Construction innovation: the future of construction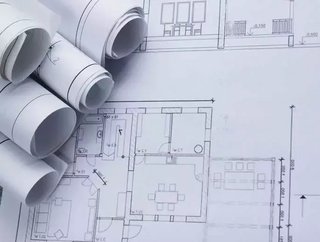 Recently, Construction Global looked at Balfour Beatty's Innovation 2050 report, which predicted the construction industry of the future. The report lo...
Recently, Construction Global looked at Balfour Beatty's Innovation 2050 report, which predicted the construction industry of the future.
The report looked at 10 predictions that we can expect to transform the construction sites of the world, and Sundeep Sanghavi, General Manager, DataRPM business, Progress, global leader in application development and deployment technologies, details six ways the change will come.
1. The industry will become increasingly focused on innovation and both contractors and customers will become less risk-averse.
The construction industry is likely to benefit the most out of the emergence of IoT 2.0 and the integration of connected sensors across construction projects. Through using the data available, predictive maintenance through cognitive learning will be possible. This will make it easier to innovate with less risks involved.
2. The shape and offer of the infrastructure industry will change significantly, with new business models, products and services. The new era of industrial IoT will manifest itself through cognitive applications, which will improve efficiency and transparency for key stakeholders.
Cognitive predictive maintenance will be at the forefront at identifying data patterns to go beyond reacting to issues, but in fact proactively teaching machines to predict failures. This will increase utilisation rates, reduce fuel costs and unplanned downtime for manufacturers.
4. New jobs and industries will be created – and some will disappear, especially low or zero skill roles and those relying on repetition of tasks.
As artificial intelligence continues to dominate headlines, many fear that human labour will be negatively impacted. But this simply isn't the case. As with the excess disruptive technologies that have come before it, A.I will actually create new job opportunities. A.I. will assist by taking over lower-skill tasks and freeing up employees to do what they are trained to do – innovate, model, and improve.
5. Thinking only about design and construction will become an outdated concept as infrastructure becomes multi-functional.
The digital landscape is adapting as rapidly as it takes innovators to keep up with trends. Development in the design and construction of infrastructure is not a one dimensional concept, exemplified by the emergence of smart cities. Looking in from a macro level, a connected society goes beyond buildings with sensors, but looks to create value by assisting in a range of technologies, such as automated lighting, societal data gathering in real-time and multi-purpose applications. With infrastructure, this can help to reduce costs and increase efficiency, adding multiple layers to the base, rather than an afterthought, of development.
6. Robots will become more prevalent in construction.
Whilst the presence of robots in the form inspired by popular culture may pique the most interest, it is AI-powered software behind their capabilities that is set to develop further. Predictive maintenance development will allow for robotic equipment to alert key stakeholders to the status of construction equipment and save time, costs and effort in the long-run.
Related stories: