Construction reinvented: The rise of ConTech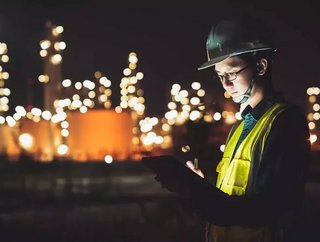 The construction industry lags behind other industries in digital strategy and maturity. Digital and advanced technologies are impacting the constructi...
The construction industry lags behind other industries in digital strategy and maturity. 
Digital and advanced technologies are impacting the construction industry like never before.
From cloud-based collaboration and the development of digital twins to robots, wearable technology, and artificial intelligence. An incredible array of developments is helping to improve this industry. Below is a sneak peek of the major technologies the construction industry should keep its eyes on.
Robotics 
From autonomous rovers and drones that can increase the efficiency of site inspections, to mechanical arms that automate highly repetitive tasks like bricklaying and tying rebar, the robotic revolution looks set to gather significant pace
Automation 
The rise of artificial intelligence (AI) is beginning to impact construction—from the major leaps taken in concepts like the predictive design at the project planning stage, to the rise of intelligent buildings that learn how best to operate themselves and serve their users over time
3D printing 
Accurate digital design information allows 3D printing to be used for everything from rapid prototyping, component manufacture and scale modelling, to the full-scale printing of project components
Autonomous vehicles 
Automation of construction sites—the combined use of autonomous technology and electric power— enables work to take place around the clock without the need for breaks or the disruptive noise levels that traditionally prevent such working
Unmanned aerial vehicles (UAVs) 
From undertaking inspections ensuring that workers are kept out of harm's way. To surveying vast areas of land in just a few minutes, the continued rise of UAVs will considerably improve safety and productivity in construction
Virtual and augmented reality (VR/AR) From enabling project teams and stakeholders to step inside their proposed schemes before construction work commences, to enabling walkthroughs of complex site logistics plans to support health and safety awareness training
However, only a few construction companies seem to be using digital as a tool to create new business opportunities and improve margins. Focusing on the long term, the construction industry should consider adopting digital technologies and investing in transformational innovation to generate cost-effectiveness and sustained revenue growth. 
Connected construction 
An ecosystem of connected job sites, machines, and workers that enhances operational effectiveness and safety. A core component of connected construction involves equipping the job sites, machines, and workers with sensors and tags to create visibility from the field. Interact with machines and job sites, collaborate with other work packages, create dashboards to monitor progress and maintenance, and perform analytics on the process, resource performance, and environmental conditions (workers' safety).
Connected assets: 
With sensors getting smaller, smarter, connected, and mobile, they can be put everywhere across the construction value chain. Using this technology, companies can understand soil conditions, temperature, humidity, and water levels at the construction site. This can help in preventing major events like fire or water damage, etc. 
Dynamic work planning: 
Connected construction helps in tracking materials and resources effectively because the construction sites are equipped with sensors. This can help in executing the work packages/modules to plan construction activity. 
Worker safety: 
Since construction sites need to keep a high level of focus on the health and safety of workers, connected construction technology could be leveraged to reduce workplace hazards. A connected data environment can help construction managers, schedulers, and operators gain insights through real-time visuals to plan work, identify potential risks, and comply with safety requirements. 
Real-time project visibility: 
3D data is becoming easier to generate and collect, as well as more flexible in using to make decisions. Using 3D data, designers and engineers could now generate building profiles and building components in real-time and help enable a connected construction environment virtually. These advances in technologies can help in identifying how structures are progressing during the construction phases. Since all data is aggregated into a digital dashboard, project managers and project teams can have real-time status updates. 
Collaboration: 
Connected job sites can use cloud technology to make information about almost every aspect of a construction operation available to all the relevant parties, regardless of whether those parties are on-site or elsewhere, improving collaboration. 
Data analytics: 
From putting design information streamed from a single point of truth into the palms of operatives. To information by geolocation. To remote site monitoring, personnel location tracking, live markups, and the seamless transfer of as-built information. Connected job sites can help deliver powerful analytics that improves project execution.
How could this be implemented in a typical workday at a construction company? 
Digital forms connected to the back office automate tasks 

Predictive analytics help minimize downtime by tracking operating hours and analyzing usage of equipment

Equipment and employees are linked wirelessly

Managed Wi-Fi sends and receives large data files, such as engineering diagrams

Geofencing helps to check in automatically

Connected time-clocks automate the log-in process

The project manager has data related to the location of employees and heavy equipment at all times, which helps ensure the safety of workers and prevent the loss of valuable assets