COVID-19: Home working could be the start of gender parity in construction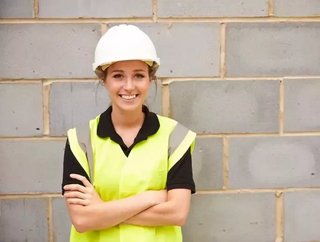 We pick up the pieces of Dr Jenni Barrett's article on how the effects of COVID-19 could change the make-up of the construction workforce forever. In...
We pick up the pieces of Dr Jenni Barrett's article on how the effects of COVID-19 could change the make-up of the construction workforce forever.
In the current construction industry there are quite a few barriers that have prevented many women from succeeding in the industry. This is due to the sector's culture of long hours and presenteeism at work which are not ideal for many women as they tend to adopt the larger share of care roles at home.
COVID-19 has sparked a trend in the industry which has enabled the industry to have a greater online presence and adoption thanks to the rise in remote working which combines nicely with the rise of digital technology within the sector. These gender equity barriers are expected to disappear gradually enabling a more flexible work-life balance in the long-term which is set to be very welcome news for many women in construction.
Current challenges
Construction, in addition to other industries such as mining, have for the most part been very male-dominated sectors, thanks to struggles to support women to enter, progress and thrive in their careers. Just under a fifth of the professional workforce are female and less than one percent in construction trades thanks to poor representation of women in the industry. The sector is also one of the biggest offenders within the UK's gender pay gap, where women earn just 76p for every pound earned by men.
The University of Central Lancashire, also known as UCLan, has revealed that women's contributions have been excluded from design and decisions numerous times according to its research into women in construction. Research by UCLan iROWE found that women who took career breaks often had difficulties in returning to work.
Further challenges have been highlighted and identified in relation to gender equity in the construction sector. Wealth, growth, innovation, and risk are historically associated with masculinity. Furthermore, aspirational labour has proved to be more difficult for women who adopt more care responsibilities, which can prevent them from progressing in their careers.
Ths solution: digital transformation
It's not all doom and gloom for women in construction, though. The construction industry is changing at a rapid pace which is bringing positive changes across the board. Digital improvements are replacing traditional practices and working methods which are boosting diversity and inclusion whilst at the same time, improving work culture for males and females alike.
The industry's exciting digital future is set to bring the opportunity to change to solve these issues in construction, particularly surrounding the issue of diversity and inclusion. It is important to consider that this cannot happen unless gender equity is recognised and represented when planning and implementing digital strategies. Educational institutions such as Universities also have a major role to play to ensure that this happens, in addition to construction companies and researchers.
Do you think digital transformation has the potential to transform gender equity in the construction industry? Email us at [email protected] and let us know your thoughts.
Follow us on LinkedIn and Twitter.

Read our latest magazine issue.