COVID-19 losses: How technology can help the industry recover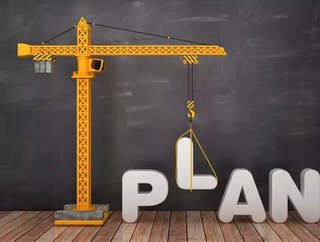 As the construction industry has been badly affected by the coronavirus pandemic. We explore ways it can recover through the power of technology. When...
As the construction industry has been badly affected by the coronavirus pandemic. We explore ways it can recover through the power of technology.
When the COVID-19 outbreak begins to fade away, it will still leave a devastating effect on almost every industry around the world. One of the most badly hit industries is construction. Social distancing rules across numerous countries are having a big effect on construction sites, countless sites across the planet have had to either postpone or slow operations which has caused massive delays.
Although it is set to take a very long time for the industry to recover fully from the outbreak, next-gen technology may prove to be a very valuable resource in getting things back up and running again. It could enable many firms to recover from their COVID-19 losses in less time than what it could potentially be. Below, we explore four of the most critical areas where construction technology can be at the forefront of recovery in the construction industry.
Providing new projects
The coronavirus pandemic has revealed and highlighted how the lack of technological infrastructure across companies such as the United States has placed the industry in an un-ideal position. Nations need to embrace modern technology such as the Internet of Things (IoT) in order to move forward from the crisis. The use of these innovations will also prove useful for any future crises that may occur in years to come.
Most of the USA's infrastructure is lacking and is in desperate need of reform. According to The American Society of Civil Engineers, most of it doesn't even meet modern standards. Improved energy grids and 5G cell towers are all ways which can help create for jobs for the construction industry.
SEE MORE:
Filling in for absent workers
The economy is definitely not expected to bounce back to normal any time now, and it is expected that many industry workers will be slow to return. Luckily, robotics within industries such as Construction and Manufacturing is becoming more and more popular. The use of this technology could prove extremely useful when filling in for workers who remain absent. 
Robots have the ability to perform almost 50% of construction job roles and they do not require a salary or get tired meaning, in the long run, companies could potentially see a reduction in cost compared to human workers, and increased efficiency thanks to the longer operating time of these robots.
Increasing productivity
Technology can not only fill in for absent construction workers but they also have the potential to help traditional workers increase their productivity through the use of technology like artificial intelligence (AI) and data analysis.
Construction has a history of being less productive in comparison to other industries and if productivity does not improve post-COVID-19, inefficiency will set in further which will mean the time it takes for the industry to recover will increase even further into the future.
Acquisition of equipment
A primary challenge of facing the industry amid a recession is the growing cost of equipment. This puts many companies in a state of dilemma as a lot of the modem construction equipment that can help drive efficiency and digital transformation can often be very expensive, which can be a big hurdle to jump for smaller firms.
Luckily, costs for equipment can be reduced by relying more on technology. More productive use of the internet can help firms find equipment at lower costs which would be hard to find in traditional brick-and-mortar stores. E-commerce has a range of advantages and this is just one of them.
Overall, it is evident that technology is leading the way in the construction industry and if it were not for innovative tech, the economic side-effects of COVID-19 would have been much worse. This trend needs to continue at a faster pace than ever before to ensure that the industry can recover as quickly as possible from the effects of the pandemic.
Check out the latest edition of Construction Global for more of the latest news and insights in the industry.