Demystifying Predictive Analytics in Construction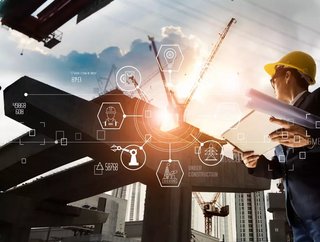 Gavin Flynn, Vice President, Americas Central Region for Linesight, explains why the future for construction lies in predictive analytics
Gavin Flynn is Vice President, Americas Central Region at Linesight, a professional consultancy firm providing management support and strategic advice to the global construction industry. A native of Dublin, he is now based in the Dallas-Fort Worth Metroplex. Gavin is a Commercial and Program Management consultant with over 13 years of professional experience in construction cost management with particular expertise in the Mission Critical sector. The EXO Building in Dublin was recently awarded LEED V3 Platinum certification, marking Europe's first development to receive the certification prior to practical completion. LEED V3 Platinum certification is the highest level of certification by the U.S. Green Building Council for Building Design and Construction. Linesight is providing Cost Management, as well as Health and Safety services on the Grade A office space.
The construction industry has historically been slow to innovate. As digitization continues to be a major factor in the future of the industry, firms that are unable, or unwilling, to adapt will fall behind. With immense amounts of historical project data available, the future of the industry is through predictive analytics: using historical data to predict and analyse what will happen in a future project. By implementing this process, firms can improve costs, drive project efficiency, improve quality outcomes and timelines, and assist in client decision-making.
Preparing for Predictive Analytics
Although the industry is always looking to evolve, preparing for these opportunities can be challenging. Luckily, most construction sectors are already unknowingly using predictive analytics in their current practices. Parametric estimates - which occur at the concept stage of a project - is a technique that uses unit rates to project costs. They are typically favoured because they are more accurate than other estimation models. In a very basic form, parametric estimates are predictive analytics: historical pricing data is being used to predict future costs. The next steps are to refine and enhance the process using data and technology.
The Data Challenge
In order to create accurate forecasting models, firms must start with immense amounts of data. Unfortunately, data is meaningless until it undergoes data engineering. First, historical data must be collected and digitized. Second, data needs to be inspected to ensure accuracy. Inaccurate data will produce inaccurate results. Finally, data must be cleaned and standardized. Incorrect, fraudulent, incomplete, improperly formatted, or duplicative information should be removed to ensure results are not skewed. Data collection, inspection, and cleaning is a continual process, as new data is generated every hour. Fortunately, this means that the results will become more refined and accurate as more data is inputted into the forecasting models. 
The Sector Challenge
Unfortunately, the construction sector can be reluctant to transform, especially when there are high costs at stake. To improve outcomes with predictive analytics, the construction workforce must adapt. This means investing in employees through training, upskilling, and hiring. A top-down approach is necessary to ensure that all employees, contractors, and subcontractors understand the value of data and are prepared to experiment to best achieve optimal results. Since predictive analytics is an ongoing process of adding new information, new data, and new sources, the entire project lifecycle needs to be involved. 
Ultimately, implementing predictive analytics will elevate the construction industry, from initial project estimates all the way through to project handover. By using these forecasting models to create data-backed decisions, value and trust for clients is vastly improved. In a highly competitive industry, this added value will help firms stay ahead.