FieldChat: Better Jobsite communication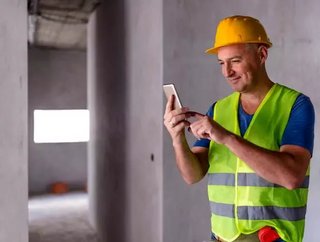 We shine the spotlight on FieldChat, a messaging platform built for contractors and their subs. Toronto-based FieldChat aims to turn texting chaos on c...
We shine the spotlight on FieldChat, a messaging platform built for contractors and their subs.
Toronto-based FieldChat aims to turn texting chaos on construction sites into organized, centralized and searchable conversations. This will enable projects to stay on track thanks to much-improved communication across construction sites. Below, we explore some of the platform's best features.
Channels
There are many features built into the platform including channels. Channels enables companies to organise users into different channels whilst giving users access to the channels they need depending on their job role, level and assigned tasks. An example of this could be channels for each subcontractor or for your international project team, e.g. superintendents. Each trade has the ability to each have their own phone number on the platform which enables confusion-free communication across different teams.
Messages and data can also be downloaded at the end of a project and scheduling features are available if you need to send out a single message at a specific time or stagger multiple messages such as health and safety information or regular team reminders.
There are more features within the channels function including the ability to change notification styles depending on the type of messages received. For example, if you are @mentioned, a different sound and notification will be displayed in comparison to a broadcast or general group chat message. On the subject of notifications, the app can summarize unread message notifications by project and channel so you can focus on what's important
SEE MORE:
Integration into everyday workflows
FieldChat has the ability to integrate into any software or platforms that are currently being used. This further enables efficiency. Platforms such as Procure, PlanGrid and AutoDesk BIM360 are all supported by FieldChat through a single sign-on. This sign-on can give users access to project directories, in addition to giving users the ability to upload photos into your construction management software directly from FieldChat.
Other features
The instant messaging facilities within the software has an edge over standard everyday social media instant messaging services as FieldChat has been specially designed for those working in the construction sector. Messages, documents and images can be sent to anyone working on a project with ease, even to individuals that only use text messaging. Everyone can communicate together with FieldChat regardless of the type of apps they use or what phone they have.
An organised inbox is included within the app which provides an inbox for all instant messages which are helpfully organised by project and channel. It's also possible to search conversation history, photos, and documents with ease so you don't miss anything important.
On-site tracking
In addition to innovative messaging functionality, the app also offers features designed to help increase transparency whilst keeping teams aligned. Activity logs can be created to easily capture jobsite activity the moment it happens. Almost everything can be tracked: document progress, deliveries, subcontractor work, you name it! This is incredibly useful for dispute resolution and invoice reconciliation.
You can learn more about FieldChat on its official website here, where you can also get a free trial and book a demo to see if it works for you and your team.
Image credit: FieldChat
Check out the latest edition of Construction Global and follow us on LinkedIn.