Five ways concrete is changing – Concrete Technology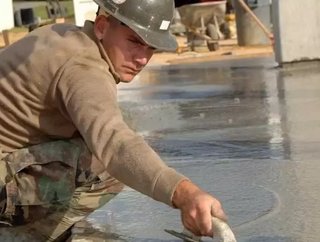 If the recent trends in the construction industry are anything to go by, concrete technology is witnessing advancements like never before. Its expected...
If the recent trends in the construction industry are anything to go by, concrete technology is witnessing advancements like never before. It's expected to help the construction industry in many ways, with some of the most biggest advantages being faster completion of projects and a whole new lot of design options to choose from.
Speeding up the drying process
Moisture-related issues during the drying process of the concrete are gradually becoming a thing of the past. Several new materials now help make the process considerably faster, reducing the chances of excess moisture that tends to lead to delays and losses.
One such material is Aridus, which is believed to be the first ever ready-mix concrete solution. It comes with the ability to prevent floor covering failures that are so commonly caused by moisture-related problems.
Similarly, another highly innovative way being used to speed up driving of concrete is polyaspartic coatings. They actually come with multiple benefits, as beside being versatile enough to be applied in both high-humidity conditions and low temperatures (under 50°F) to speed up the drying, they also make the concrete more durable by protecting it from damaging agents such as ultraviolet light, abrasions and chemical spills.
Innovative insulation
The use of Insulating Concrete Forms (ICF), too, has turned out to be a major step towards innovation for the construction industry. They form a permanent part of the structure, being at least 2 inches on both sides of the wall.
As far as the types are concerned, the two main basic ones are blocks and planks. They are usually made of polystyrene.
One of the most important way in which they help builders is by allowing them to place concrete on the wall at any time of the year, regardless of the weather. Similarly, they also enhance the overall durability of the structure and makes it more energy efficient.
There's actually also another similar insulation technique, that allows for a fully insulated structure with the use of thermal insulation systems. The polystyrene foams are added within the walls before placing the concrete. Then, once the concrete is placed and cured, they are removed, leading to full insulation of the structure.
Concrete Made Using Recycled Materials
Another notable innovation when it comes to concrete technology is the use of concrete that's made using recycled materials. It's not only environment-friendly, but also suits your budget better.
Furthermore, it's also believed to come with an improved performance, which means it can certainly be a better option overall, too. As a matter of fact, it was one of the materials used while building the One World Trade Center in New York.
Concrete Made Using Hemp-based Products
While perhaps not as big an innovation as most other ones listed on here, it can definitely turn out to be just as useful for some specific projects. Concrete made using hemp and hemp-based products is lightweight, and comes with many important features such as breathability, better insulation and more.
While the drying times may vary, many suppliers offer it in a pre-dried form too.
Light-transmitting Concrete
Without going into much details for this one, let us simply mention that it's another innovative type of concrete that comes with thousands of optical fiber strands. They not only give it a design appeal, but also make it a considerably better option for dark sidewalks and subway stations.
Follow @ConstructionGL
Read the December 2016 issue of Construction Global magazine