Genetec - Taking advantage of technology in building site monitoring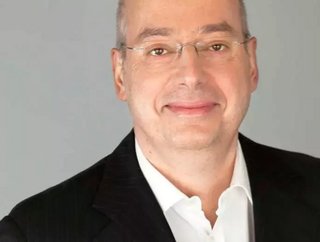 By Jean-Philippe Deby, Business Development Director - Europe at Genetec Building sites are, by their nature, transitory. They're a project set ou...
By Jean-Philippe Deby, Business Development Director - Europe at Genetec
Building sites are, by their nature, transitory. They're a project set out for a defined period of time for a team of contractors to come in, complete, and leave. To fit in with that temporary view of the project as a whole, facilities are often treated in the same way. Rather than having purpose-built toilets, builders expect the plastic porcelain and gush of blue goop that goes with it. Similarly, instead of a café or kitchen that might be installed in an office for workers, contractors more often than not will be given a temporary fridge and a kettle; if they're lucky they might even get a food truck. In all of these situations these temporary fixtures make logical, logistical and financial sense. These features were designed to be transportable, to be used between jobs and cost much less than installing a more fixed infrastructure. One might therefore assume that security and video surveillance would be treated in the same way, but that is far from the case.
Typically, on-site surveillance has consisted of a security guard, motion activated lights to alert them, and a basic local CCTV network so they could get a view of different areas and investigate as needed. The presence of a security guard does come with its benefits. Security guards can ease the stress load of managing site access. They can also deter thieves and vandals, and can protect against fires – particularly as building sites generally don't have fire safety systems installed. However, this comes with a series of limitations and setbacks. 
The first apparent factor is the task of employing a person for any job. When a staff member is off work sick for a day, office colleagues might face the inconvenience and have to alter their schedules to accommodate. However, if that employee is a security officer employed to guard a site, it can cause major disruptions, particularly for night shifts. Along with the unpredictability of an employee having to miss a shift due to illness or personal time off, the job comes with a level of tedium, and while the majority of the job is boring – being present, alert, and ready to act is essential. As a result, the role of a security guard comes with a very high turnover rate, with reported rates of up to 200% – which can lead to the extra expense of hiring and training new employees.
Chief amongst these factors is cost. An on-site security guard can often cost upwards of £1,000 per week. This may seem manageable, but across multiple sites the costs can stack up. By contrast a temporary CCTV solution, made up of cameras on wheels and temporary towers can be much more economically efficient when scaling up. Hiring an extra security guard or two is more expensive than installing a couple of extra cameras that are still manned by the same monitoring station. While a strong argument can be built on the foundation of cost savings alone, there are many other benefits that show why managed security systems are the best option for a construction site.
While there may be an obvious benefit of having a human guard to monitor and scare off trespassers, in the modern day their presence is easily replicated through monitoring in a controlled environment with experts looking at every angle. Sophisticated sensors use passive infrared detection to monitor movement, but unlike older motion activated lights that may be set off by debris or animals; the system will know if it is a trespasser and alert the monitoring station. The trespasser will then be alerted with an initial voice challenge through a connected voice over IP (VoIP) communication speaker system. The criminal will not know whether this voice is coming from a security guard who is based in the building or if they are some miles away. The remote operator also has the ability to turn the lights on as an additional method of scaring away criminals. If that is not enough to deter them, then a police unit will be alerted and the visual likeness of the trespasser will be captured, encrypted, and stored securely. Rather than relying on one security guard, a team of experts based in a controlled monitoring station are able to work together to stop intrusions, trespassing, and other crimes from taking place.
Access control is another very important aspect to a construction site's operations. Monitoring who is going in and out of a site is essential for site managers – both in terms of security and safety. Particularly for more high profile buildings where having too many or too few people working can result in lost time or efficiency, site managers cannot simply rely on the old methods of clocking in and out. A sophisticated system of smart cards that hold 'access credential' information, combined with biometric data such as fingerprint or facial identification can help managers accurately know which employees and visitors are on-site, and make sure if everyone is accounted for. In a worst case scenario such as a building collapse or fire, a fool proof access control system will give a manager instant insight into who is and isn't on site, like a modern-day muster station on a ship, allowing them to accurately account for the presence and safety of all workers.
A secure access control system also makes thievery harder. If the only way in and out of a site without setting off alarms is by tapping in and identifying with a fingerprint scan, the only people who would have any access to any materials or equipment left overnight would be employees. This means that it's easier for managers to keep a track of anything coming in and out of the site. Essentially, access control combined with a connected security system gives site managers a full view of everything going on at the site and, in the event of anything untoward, allows them to see what happened, how and why.
Methods of construction are constantly evolving. From architects moving away from pen and pencil towards computer-aided design (CAD) performed on desktops, tablets and mobile devices, to the workers themselves using safer and more efficient tools. Managing the safety and access to building sites is also evolving. By updating the approach to security systems through temporary CCTV solutions that are connected to a remote monitoring station and intelligent analytics to quickly identify and remove threats, managers can save time and money. Equally, with an access control system, managers now have the ability to monitor the in-out access and traffic of employees, vendors, and guests in order to manage resources accordingly. This shift to take advantage of internet protocol (IP) technology that offers a unified video surveillance (VMS) and access control model, will help building sites to be operated safely, securely and profitably.