High five: project pitfalls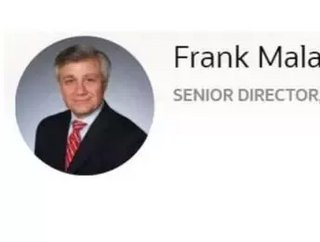 Costly errors easily result from poor document control: the answer lies in a system purpose-built for the construction industry...
You don't have to be very old in the construction industry to remember the day when projects and their associated documentation consumed a great deal of manual effort. 
Then as now, any errors affecting scheduling, specifications, drawings, contractor management or compliance could have repercussions ranging from the inconvenient to the disastrous. These days, of course, documents are universally digitized are they not? Well, we may no longer have the bulging filing cabinets of yore, but the industry still has to deal with version control, accessibility or modification issues frequently unprovided-for by standard enterprise software. 
Effective extends far beyond the simple tasks of digitizing, uploading, and storing what used to be paper documents, according to , Senior Director of Product and Industry Strategy at Oracle Construction and Engineering. Documents can be hard to find and manage within a system that that's not purpose-built for the rigors of the construction industry, he warns, identifying five critical pitfalls that lie in wait for project teams.
1. Version control
Documents are revised, creating multiple versions and teams may not have immediate access to these. Consulting an outdated version can lead to re-working. However a folderless such as Oracle Aconex with full metadata search capabilities can do the remembering for you eliminating the risk of folder or document duplication or misplacement, says Malangone. 
2. Approvals and handover process
"A file server can't organize approval processes, and every pause to backtrack for approval is another inch of quicksand in the project path," said Malangone. A system like that makes smart use of document metadata can enable a user to easily put documents into a predefined, user-configurable workflow and then lock them down. Handover can be reliably handled by placing all relevant documents into a single reference catalog with a user interface showing what was included, with links to simplify review.
3. Disparate systems
Global organisations frequently operate disparate systems, but if all stakeholders aren't on the same system, recovery of documents can become laborious and time consuming. It becomes hard to audit changes and reconstruct key events: document history can be lost, risking financial loss or litigation. Keeping every player's documents in a single, unified system can smooth and accelerate project handover while providing a comprehensive and auditable history to support future management of the asset. 
4. Effective collaboration
Next, the matter of effective collaboration, something not always enabled by hub-and-spoke architectures that impede trust between stakeholders. These solutions often allow the funding general contractor or owner administrative access to all documents regardless of the wishes of the other stakeholders. A single collaborative system is nevertheless achievable by providing all stakeholders control over their data. 
5. Trust
Finally, Trust and confidentiality are essential to collaboration. "Most traditional document management systems default to leaving all folders wide open making it easy to provide one party with access to other parties' content that it shouldn't have, leading to embarrassment, delay, and even legal, contractual or financial issues." 
With a document management solution built to foster universal fairness such as , each organization has its own private workspace that's configured into the system automatically and can't be broken, owning its own data in its workspace and controlling its own permissions and access for staff.
Project teams, Frank Malangone believes, should be able to see the entire history of their work, what changes were made along the way, who made them and when, showing the entire decision tree and work progress from start to finish.