How could drones be used in the construction industry?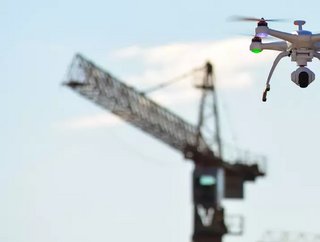 As artificial Intelligence (AI) and drone technology develop, how could might drones be used in other industries such as construction?
The use of drones and drone technology including artificial intelligence in several industries has become increasingly popular in recent years. Whether it's for security purposes or even a bit of fun, drones are a convenient way of monitoring situations from above. So, could this be beneficial to the construction industry? In short, yes, and here are some of the ways the industry can use them. 
Promotional photography
Whenever a construction project is complete, it's always important to take images of it looking its best so that the project itself or even a business can be promoted. With drones, the ability to record aerial footage and take photos from the sky adds a new dimension to displaying a construction project. A drone, provided it specced correctly, can capture video and photos in 4K HD from unique angles and provide an interesting perspective on a building project. A drone could be particularly useful to estate agents who are looking to show properties that they are trying to sell. 
Laser Scanning
Occasionally surveyors need to laser scan parts of a building for planning and design reasons. This can be particularly challenging when trying to scan higher parts of a building due to not having a laser scanning tool that can reach. However, laser scanning capabilities in drones mean that they are able to capture things like the exact detail of topography and buildings while also having the ability to point cloud scan, which was previously difficult due to the restricted access of high points on buildings. 
Virtual "walk-around"
In construction, there are often times when a high level of risk is involved. This usually means have to complete certain tasks virtually. Drones can help workers do this through the use of their First Person View (FPV) technology. With this, a drone can stream HD footage to the project team and provide them with a live view of what it is seeing. This can be enhanced further with Virtual Reality (VR) glasses. 
Site logistics   
Activities on-site don't always go as planned and if it's a large site, it can especially difficult for managers and other interested personnel to determine the location of their workers, tools, and vehicles. Thanks to a drone's ability to be operated remotely, they can provide managers with a birds-eye view of the whole site, as it flies around to each individual area. That way, they can gain a better understanding and awareness of exactly where everything is. 
Drones, therefore, have many uses for the construction industry from security to locating specific tools or vehicles, to laser-scanning features, all in 4K HD video. Maybe drones will become the future of not just the construction industry but many others, too.