How drones will revolutionise the construction industry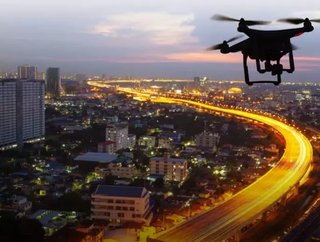 The introduction of drones is a positive development in our industry. It might sound far-fetched, but thanks to their flexibility, these small and sophi...
The introduction of drones is a positive development in our industry. It might sound far-fetched, but thanks to their flexibility, these small and sophisticated devices could soon be as common onsite as trucks and excavators.
A report by Goldman Sachs makes it clear that the largest expected take-up for commercial drones is in construction, primarily in surveying and mapping sites. It estimates that total global spending on drones in the commercial market will be $100 billion over the next two years. Of that, approximately $11.2 billion will be generated by the construction industry.
Such sizeable growth is evidence that business leaders no longer view drones as mere high-tech toys. In fact, they have many commercial applications: builders seeking an edge on their competitors, land developers wanting to save time during site surveys, and inspectors examining hard-to-reach areas. Getting an aerial view of a building or development is now easier and cheaper than ever.
Construction sites around the world depend on inspections and surveys to gain a comprehensive understanding of a build's progress, and to ensure that safety standards are being met in the process. With cutting-edge drone technology, operators can now easily and quickly perform inspections in a cost-effective and efficient way, whilst also keeping employees away from dangerous environments.
Contractor GallifordTry, is one of the pioneers. It conducted an initial analysis of the roof of an old school building before its conversion into a modern care home. In under an hour, they captured a set of high-resolution images of the entire roof structure, from the comfort of their office.
The high-quality information collected by drones can give users the opportunity to view a site in real-time as it progresses, to better manage resources and keep projects on schedule. Additionally, drone technology will give those in the industry the ability to view a project without having to step foot onsite.
By closely monitoring and analysing this up-to-date imagery and data, construction projects will save time and money. In addition, drones can improve communication and collaboration between different parties, onsite and offsite, to enhance planning as a site grows.
With this in mind, it's likely drones will further revolutionise construction through the use of 3D modelling, reducing the amount of time taken to design, analyse and maintain a structure or implement changes. This data can be imported into Business Information Modelling (BIM) packages in various file formats, making the integration of digital data into workflow processes straightforward.
The advent of drones is also causing an increase in security efficiency, whether they are used to maintain the safety of employees or to protect the job site from theft or vandalism. Drones have the ability to create a round-the-clock, real-time monitoring system, greatly elevating onsite security, whilst minimising health and safety risks.
Flying high: What does the future hold?
Whilst the potential for drones is high, there are still some factors making people cautious about their impending adoption.
One imminent challenge is the regulatory environment in which drones operate. The industry's rapid growth has outpaced the development of rules and systems to govern their use, and the resultant uncertainty has slowed commercial adoption and innovation.
Regulators in the UK and US have recently relaxed regulation to make drone flights easier. However, restrictions still significantly limit their commercial uses, with bans on drones flying near buildings or people, and the requirement for pilots to keep them lower than 120 metres and in their line of sight.
In the UK, the Department for Transport's forthcoming 'Drone Bill' will propose new safety features, such as registering drones weighing over 250 grams. However, restrictions on where and how drones can be flown will need to be adapted before their commercial potential can be fully explored.  
The forthcoming bill follows newly-proposed rules from the European Aviation Safety Agency (EASA). These seek to create a regulatory environment to foster the development of all civil unmanned aircraft systems. Whilst these rules will create a new framework that should ensure consistent safety standards for drones, clarity is needed around restrictions before the use of drones is commonplace on the construction site.
As with any regulatory introduction, organisations will have to adapt. Whilst this could mean more work is needed to ensure relevant processes are compliant, the long-term gains far outweigh any short-term hurdles.
Drone adoption is set to grow in the future, and at CRL we're certain there is much more to see with regard to the development of new products and technological innovations. These improvements will make drones fly faster for longer, whilst enhancing safety. The real benefits will come from enhancements to the drone itself, with sensors and the use of predictive data analytics to analyse real-time information through machine learning and algorithms.
The construction industry is evolving rapidly, and with all the innovations and changes to traditional methods comes the need for greater efficiency in all aspects of business. Drones will be a major disruptor in the near future. Early and effective implementation of the technology will give forward-thinking companies a significant edge in a very competitive market.
Steve Mansour is the CEO of CRL