How Mobile Apps can Streamline a Construction Business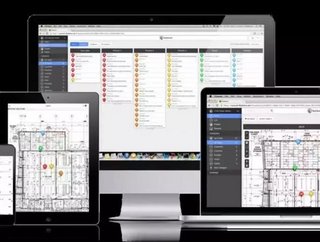 For construction businesses, streamlining operations is an ongoing challenge.Construction businesses that are looking to streamline operations and save...
For construction businesses, streamlining operations is an ongoing challenge. Construction businesses that are looking to streamline operations and save money without compromising on the quality they offer their customers would do well to make the most of mobile apps.
No longer the province of social media or promotions, mobile apps are becoming more commonplace in the construction industry.
What are some of the ways the construction industry is tapping into and making the most of apps?
No more lost paperwork
One of the challenges for businesses in the construction industry is keeping track of paperwork.
From blueprints to bids to workers' contracts, with so many staff members traveling out of the office on a regular basis, keeping track of paperwork can be messy and time consuming.
The use of apps makes paperwork a much easier and quicker task, as Jayson Global Roofing discovered when they started using the ProntoForms app to track and send paperwork with attached photos. 
The app meant photographs and notes could easily be married together and transmitted, cutting out time spent on paperwork and separate uploads.
Using an app for paperwork means vital information can immediately be stored in the Cloud or on the business' own FT server.
Less physical paper documents means less lost or misplaced paperwork, and more information in the right place just when it's needed.
Keep track of every aspect of construction
For construction businesses, using apps is a way to keep track of every aspect of a job, from the bid onwards.
Apps are available for creating and keeping track of bids with sub-contractors, for sharing blueprints and floor plans, for quickly sending photographs to colleagues, and for creating contracts to send to clients.
No matter what stage a construction project is at, businesses will find there are apps available to help streamline each stage.
At heart, apps help construction businesses to communicate better and more effectively.
As mentioned in "How to Market an App to Consumers," sharing apps with colleagues is important. Construction businesses can use apps to pass information more quickly between sites, offices and workers, for more effective working.
Less time wasted
Using apps is good news for construction companies who want to cut down on time wasted chasing information or paperwork, or making copies of forms, one for the office and one for the site.
Apps make it easy to pass information from place to place, which means less time spent chasing down contacts and trying to track down important information.
Less time spent on administration, paperwork, and following up information requests, means a more efficiently run company and less stress for employees from the CEO to the contractors.
Resolve issues more quickly 
Effective construction is a balancing act - from getting the right people to the right site at the right time to managing the flow of materials, bottlenecks and mistakes can throw a spanner in the works and leave a project trailing behind.
When working on the Ritz-Carlton Montreal renovation project, construction company Pormaleau used the Aconex Field app to track any defects in the construction, which meant problems could be dealt with quickly.
Mobile apps can be used to keep track of materials on a site which means easy access to inventory and early flagging of any possible materials deficit. Keeping an eye on materials is also useful in terms of preventing robbery or other loss of materials, and therefore money lost in that way.
From bidding to billing, mobile apps provide the construction industry with easy and accessible ways to build more effective and streamlined businesses.
About the Author: Tristan Anwyn writes on a wide variety of topics, including social media, small businesses, mobile apps and construction.