How transformative tech can address the skills gap within construction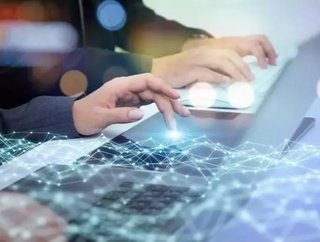 How transformative technologies can address the skills gap within the construction industry By Trevor Horsley, CEO – Western Thermal Limited Techno...
How transformative technologies can address the skills gap within the construction industry
By Trevor Horsley, CEO – Western Thermal Limited 
Technology is evolving at a rapid pace, with new devices and products being introduced on a daily basis to help enhance the workplace. It could be argued that the construction industry has been slow in bringing this in, and is yet to undergo a major transformation.
Firms now find themselves in a difficult position as they compete to an international completion, and having to deal with more complex projects and concepts. The threat of skill gap has also meant many companies lag behind compared to any other industry. This leads to many projects having a number of complications and delays which can be avoidable in this day and age.
Alongside this, the industry also suffers from an ageing workforce which may not be used to modern technological advances, resulting in a major skills gap amongst many companies in the industry. Thus, there is the incentive to retrain workers to be able to operate new technology and attract young people who are technological natives into the industry. 
The industry needs to embrace transformative technologies in order to cater for the changing sector and to address the skills gap. This transformative technology includes hardware and software that are designed to bring about positive and more reliable changes for the benefit of workers.
These innovations have helped many industries make great strides in improving their services and workplaces, including within the health, science and environmental sectors. Construction should be no exception to this as there are already plenty of products available from apps on mobile phones to driverless vehicles that are used to deal with construction and projects that are more challenging and time consuming.
It is transformative technology that has grown in influence across the industry on a global scale. For example, as construction continues to flourish in the United States, the technology had to be adopted in order for firms to stay strong amid fierce competition, with the likes of spending and employment being a big factor in this.
This is not just a western phenomenon but countries such as China and other Eastern nations have seen innovation that has surpassed many construction industries in other countries. For example, China was able to introduce 3D printing technology to produce a number of houses in less than 24 hours! This never-before-seen concept has been a revelation and although in the early stages, the efficiency, economically beneficial products will eventually become a mainstay in construction.
In 2011, the UK government introduced its construction strategy to increase productivity. One of the main focuses is to help modernise the industry and improving the skills of workers with the aim of providing efficiencies of £1.7bn which can aid in providing better equipment as well provide better knowledge and understanding of the changing landscape.   
In addition, for all businesses in the industry, the main focus is the economic factors surrounding such technologies. Despite the potential costs, progression is due to accelerate as Britain prepares to leave the European Union (EU) in March 2019, and companies should be looking to innovate in order to circumvent the economic challenges Brexit is expected to bring. As the future surrounding migrant workers remains uncertain, the chances of a more un-skilled workforce come into play hindering the sector even more.
As a result, the construction industry currently faces a shortage of people in these jobs. Statistics show that the UK needs about 400,000 construction workers to achieve its home building figures. The government have responded to this by introducing an apprenticeship levy in order to encourage more young people into the field, which included more funding to help businesses pay for the training. The apprentices combined experience and expertise will prove vital in helping companies develop a knowledgeable and resilient workforce that will see them flourish, driving its growth and leadership.
In the meantime, the rise in 3D production can prove to be pivotal in helping address this current industry crisis. As China has demonstrated, the use of such transformative technology has been instrumental in helping produce houses much faster and more efficiently. With this in mind, 3D production will be able to fill the current void so that companies can meet their targets whilst a new workforce begins to move into the industry.
There is no doubt that a shortage of labour will continue to impact the progress of the construction sector until a sense of normality has been restored. This is not breaking news as it has seen a gradual decline for many years. On the other hand, technological advances have been rapid since the turn of the century and this provides the perfect opportunity for construction to help bring back some much needed stability. These will not create jobs but will help fill the void and in turn improve the skills of current and future workers as the industry begins to head in a new direction.
Taking this into account, the performance of employees is paramount to a company's success and the use of transformative technologies will improve communication, connectivity and efficiency of workers to complete projects on time. This will also improve the profitability of the business, and the skills that workers develop will encourage greater productivity. This will not only help older employees but also attract young and hungry staff and apprentices which will already have the skills to help make a positive impact on the business.  Also, as Brexit is still to take shape, the uncertainty surrounding the future means that technology could be a priceless investment for what is shaping up to be an interesting and important period for the construction industry.