Illuminating technology: new photovoltaic assembly solution from Renusol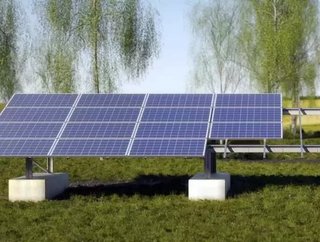 Renusol has released a brand new assembly solution to transform the solar technology industry German photovoltaic company, Renusol, was founded in 1997...
Renusol has released a brand new assembly solution to transform the solar technology industry
German photovoltaic company, Renusol, was founded in 1997 and began developing economically-optimised assembly solutions for the industry. It is part of the Gibraltar Industry group, with its parent business being RBI Solar, one of the leading EPC providers of outdoor plants in the US. Renusol's business reach extends to all key European markets, the USA, Latin America, and South Africa.
Photovoltaic technology involves converting solar energy into direct current energy via the use of semi-conducting materials. The resulting photovoltaic effect requires solar panels made with solar cells to supply power. Power derived from solar technology is a clean, renewable source, requiring no moving parts and not producing any environmental emissions. Photovoltaic systems have been in operation for fifty years, becoming universally available in 2000.
At London's Ecobuild exhibition held in London last month, Renusol unveiled a new mounting solution for small freestanding photovoltaic systems. The Micro Ground System (MGS) substructure is suitable for light commercial, agricultural, and residential purposes. The modular pre-assembled mounting kits can be customised to fit any size of PV installation, and are an attractive asset to distributors since they simplify the logistics process. The system is fixed to solid concrete foundations, so it can be easily rebuilt in another location if required.
The posts of the installation do not have to be accurately fitted to the foundations in order to fit correctly; the joint in the mounting posts can compensate for a discrepancy of several degrees. Deviations from a true 90 degree angle are tolerated thanks to slotted holes in the purlins, allowing for rectification of small errors. No costly excavation work is required, as the MGS substructure can be positioned on any type of surface, and integrated cable ducts negate the need for laying underground cables.
The module is fixed into place with a bracket and hook system, without the need for clamps. Conventional mounting solutions necessitate four clamps to fasten each module, requiring two sets of hands and a much longer installation time. The system comprises three components: sigma posts, top chords, and purlins. The base kit attaches 12 modules and it can be extended in accordance with the desired size of the solar installation thanks to the mounting system's modular design.
Lars vom Stein, Product Manager at Renusol, is very proud of the system's simplicity: "Our new substructure is suitable for smaller ground-mounted solar installations with an output of approximately three to 20 kilowatts peak," he says. "There are currently very few mounting systems with modular extension kits on the market with freestanding installations of this size, and those available often require heavy machinery to anchor the system posts into the ground. This is why we have developed a solution which is simply fixed to concrete foundations. Its design allows the system to be put together by one installer working alone."
Alongside the announcement of the MGS system, Renusol has also recently expanded into the Latin American solar market. One gigawatt of photovoltaic technology has already been installed – including more than 500 megawatts in Chile alone – and solid economic growth in the region has encouraged demand for lower electricity prices. PV power is generally cheaper than grid power, and the sustainable element of PV is appealing to many whose countries have already been carved into by power projects.
Renusol's mounting solutions have proven their quality over time, with many systems still going strong after 15 years. 
Follow @ConstructionGL and @NellWalkerMG