Lessons from Swisscom's IoT Microsoft Partner Awards win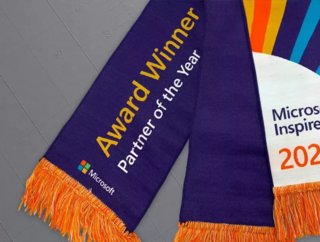 As Swisscom collected the Global IoT Award at the Microsoft Partner Awards, what are the key digital lessons companies can learn?
Swisscom has won the Global IoT Award in the IoT category at the Microsoft Partner Awards, triumphing over more than 4,400 nominees. Swisscom is working with the Rhomberg Sersa Rail Group on a project to digitise railway infrastructure construction sites, for which both partners rely on Microsoft cloud infrastructure and Azure services. Let's break down some of the key factors that brought them the accolade - and see what other firms can learn in their digital transformation journeys.
Importance of planning and seeing the bigger picture
Hubert Rhomberg, co-owner of the Rhomberg Sersa Rail Group, said from the very beginning, the goal of the collaboration was to create and optimise a digital image of the actual construction site, and make it possible to organise the construction process perfectly even before the first excavator drives up. "With this 'construction before construction,' we can even better take on the challenges of the industry, such as short time windows, night shifts, weekend shifts as well as dangerous and physically hard work," he said. The tracking and localisation of machines and elements on different construction sites in different countries is "vital" because maintenance windows are extremely short and, therefore, construction site logistics need to be perfectly planned.
Blending local and international
Local 5G networks on construction sites connect all devices and machines that generate data and international standardisation, high bandwidths and wireless networking deliver the flexibility and reliability required. Similarly local cloud on a railway carriage pre-processes the large amounts of data using AI and ML on the construction site, which involves applications for personal safety (e.g. using image recognition in dangerous situations), construction progress and measurements.
Role of Edge IoT and machine monitoring
AI models analyse construction progress, measure the volume of excavated material or the service life of machinery and provide immediate on-site results. Using all machine data is essential to proactively avoid failures, bill directly or issue alerts. AI enables the firms to learn from data and optimise their processes.
The power of combination technologies
Thomas Winter, Member of the Management Board of Microsoft Switzerland and Head of Partnerships at Microsoft Switzerland, said the Swisscom-Rhomberg Sersa project is setting global benchmarks and there have been very few previous examples of the harsh construction site environment being successfully combined with technologies such as 5G, IoT, cloud and data analytics. "The digital solution is based entirely on the Microsoft cloud platform and Azure services. Services such as 5G, Azure IoT, Azure ML and Azure DB are major components of the solution sub-projects," he said.
Julian Dömer, Head of IoT at Swisscom, said: "We try out the technologies directly where they will be used later, and thereby put them to the test. The systematic innovation at Rhomberg Sersa is a role model for the entire industry. It combines technical innovation with economic benefit." As Urs Lehner, Head of Swisscom B2B, added: "We were pitted against IoT system integrators across the world and have come out on top."
Data deadline focuses minds
Christian Schollenberger, Head of IT at Rhomberg Sersa, said it gave Swisscom's Data Scientists 40 hours to develop a data model that can be used to identify types of construction machines. The model has an accuracy of 95 percent and the information flows into planning and logistics. The key words are 'data driven' as the firm strives to create a fully digitised construction business, blending sensors, image data and employee information.
Don't discount the human touch
An accompanying film highlights the importance of employee feedback - try to incorporate and analyse them.