Martin Grant Homes partners with Forsite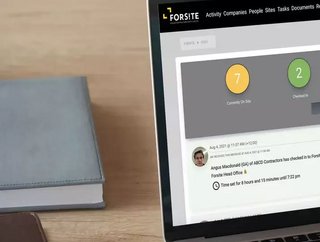 Martin Grant Homes will initially trial Forsite's digital innovation at its new Albany Park development before rolling the technology out across all sites
UK housebuilder Martin Grant Homes is partnering with proptech company Forsite to improve health and safety standards across its new developments.
The housebuilder will initially trial Forsite's digital innovation at its new Albany Park development in Church Crookham, Hampshire, before rolling the technology out across all its construction sites by the end of this year.

Forsite is a worksite health and safety solution that enables site managers to ensure compliance, improve safety and reduce project costs. The app will allow all Martin
Grant construction workers to complete a digitised induction via a mobile phone app, ensuring all personnel comply with the housebuilder's health and safety standards.

The app uses accurate technology to prove compliance, with staff required to complete a test to prove participation in the induction. Site managers will be able to view and manage their site compliance in real-time through the Forsite portal, so they can easily enforce their process.

Additionally, Forsite will automatically record employee arrival and exit times to site via geofencing and sensors, removing the need for central sign-in points and improving capture of workers for site sign in.

Nathan Cheeseman, CEO at Forsite, described it as a "natural fit" and Martin Grant continues to lead the industry in site safety. The app will also have enhanced safety features to protect those on site, including an emergency button that can be used to quickly notify all those on site of any incidents.

Ian Wand, Health and Safety Manager at Martin Grant Homes, comments: "We are excited to be the first housebuilder to adopt such technology in the UK, which will improve health and safety standards across our sites, alongside saving thousands of hours of time. Safety is absolutely paramount for us, and Forsite has a system in place to ensure processes are completed correctly, which gives us the confidence to roll this out across our sites."

Martin Grant Homes' independent safety advisors undertake monthly monitoring and have rated the housebuilder's performance well above their other clients within the housebuilding sector. The adoption of Forsite across its developments will support the housebuilder in continuing to keep its employees and sub-contractors safe on
site, whilst utilising new technologies available.

Wand added that it looks forward to utilising Forsite to its full capacity across its sites, which will improve efficiency and ensure everyone on site is kept safe

Martin Grant Homes is currently building new homes across the Midlands and South of England, with its Head Office located in Abinger Hammer, Surrey.

Digital solutions are increasingly seen as pivotal in addressing construction's poor health and safety record.
Hill International and Everguard.ai are bringing best-in-class technologies – including AI and sensor fusion – to improve worker health and safety. This collaboration, enabled through the Qualcomm Smart Cities Accelerator Program and Qualcomm IoT Services Suite, brings Everguard's Sentri360 platform and ecosystem to Hill International customers.
"We believe this technology will reduce and prevent injuries and accidents," said Mike Smith, President, Americas, of Hill International. "We strive to partner with only the top organisations in making certain our customers have the right tools and technologies to elevate their construction sites to the highest level when it comes to health and safety."